TUXEDO RENTAL Call for Wedding & Prom Special Promotions.
SUIT SALE STARTING AT $169.00
CLASS ACT TUXEDO "Takes the hassle out of renting or buying a Tuxedo or Suit"
We're family owned and have been serving Temecula and surrounding areas for over 27 years. CLASS ACT TUXEDO is the leading source for Tuxedo/Suit Rental and Sales (
Slim, Modern, and Classic fits
). We have the largest
on-hand
inventory in the area to try on and over 100 colors in vest/tie
s. Our customers experience personalized service and enjoy quality merchandise at affordable prices.
We offer same day service, on-site alterations, and a measurement program to accommodate those out of the area. For suits in short , big and tall sizes please visit our division
Just Suits For Men
.
Children's attire available, as well as group rates. Class Act Tuxedo supports U.S. made products. We engage in honest and fair business, no pricing gimmicks or "gotchas." Our customers have voted us as the "FRIENDLIEST SERVICE & BEST PRICE!!" Call us today to make a reservation and take advantage of our specials.
Contact info: (951) 296-5885 or email classacttuxedo1@aol.com / Shop Hours M-F 10 - 7 p.m., Sat 11 -5 p.m. , Sun 11 -5 p.m. Located at 26459 Ynez Rd. Suite A, Temecula, CA 92591
VISIT US ON FACEBOOK (CLASS ACT TUXEDO TEMECULA)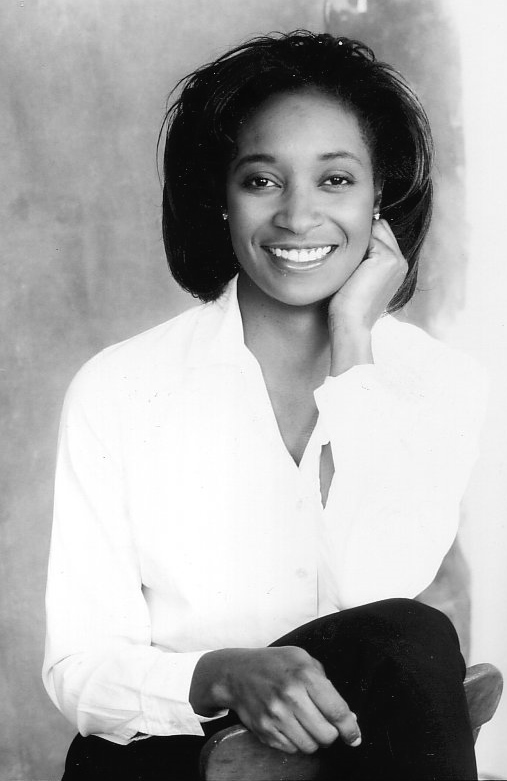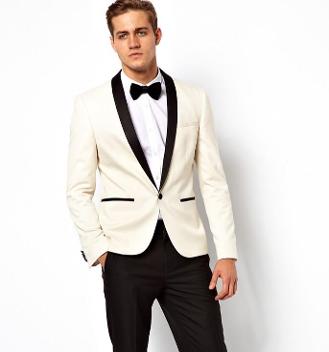 Ivory and Black Shawl Tuxedo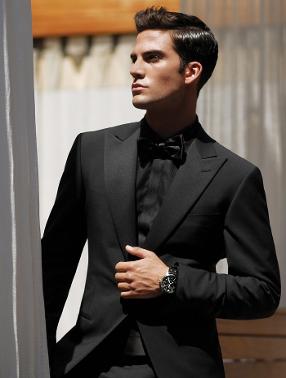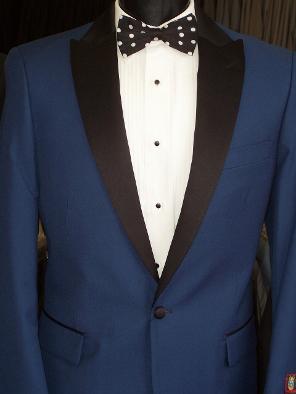 Royal Blue Peak lapel Tuxedo with black trim & Matching pant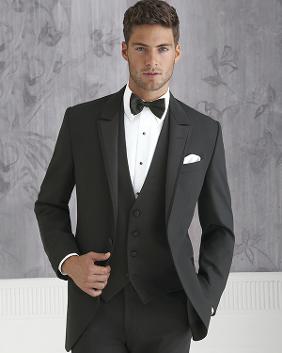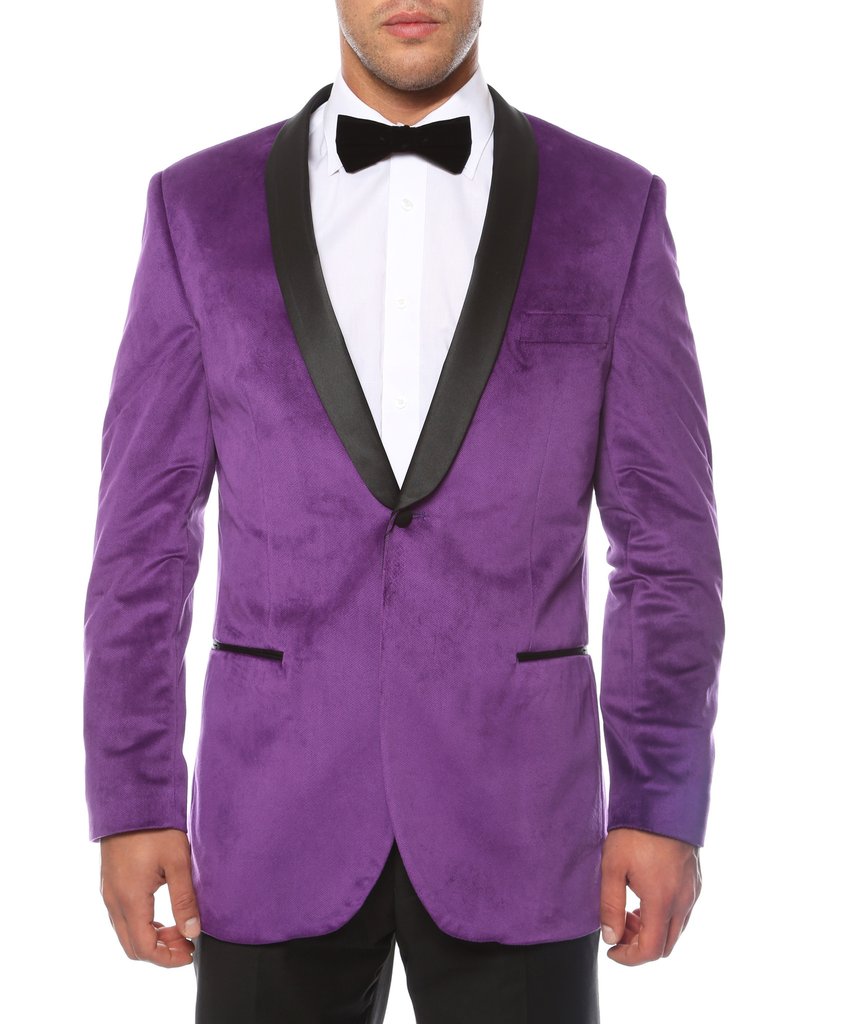 Purple and black shawl lapel - Velvet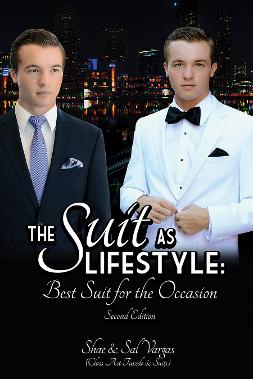 "The Suit as Lifestyle (Best Suit for the Occasion)" 2015
by Shae & Sal. Book is available at London Publishing & Company, Amazon.com,Fashion Institute of Technology Library (New York, NY), Kent State University, Irvine Valley College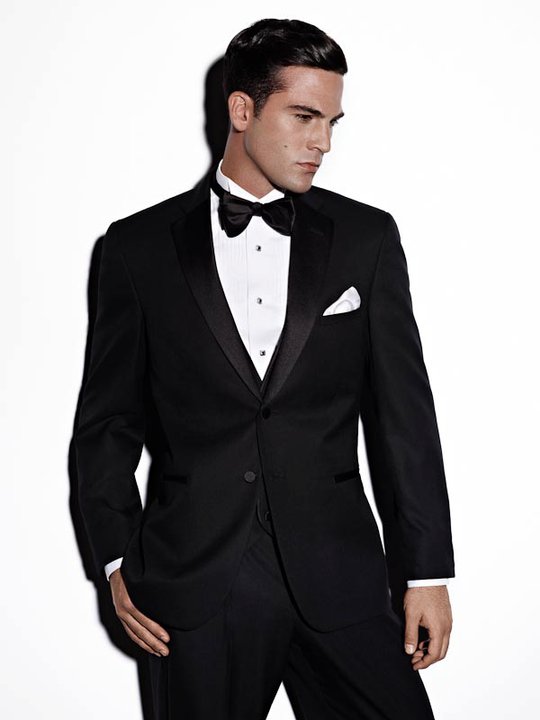 2 Button Notch Lapel

Available in Black, White and Ivory -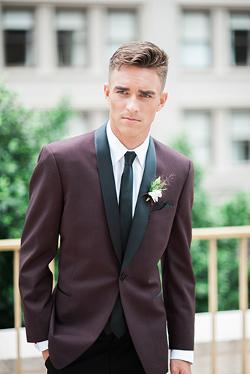 Burgundy -black shawl lapel tuxedo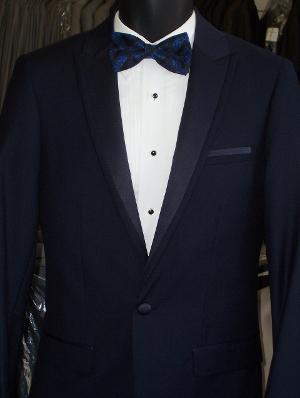 Navy Peak lapel Tuxedo with trim also available in Black with trim (vest optional)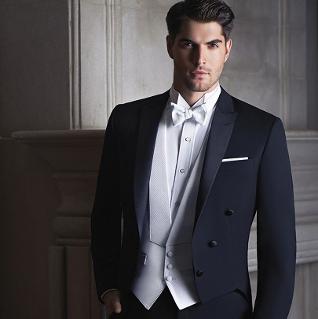 Peak Lapel Black Tail Tuxedo also available in white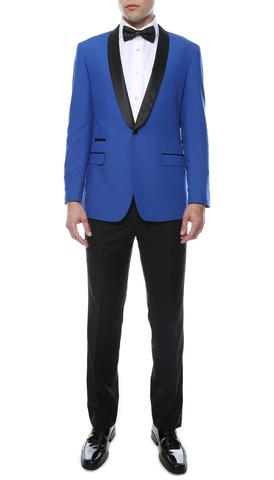 Royal blue and black shawl lapel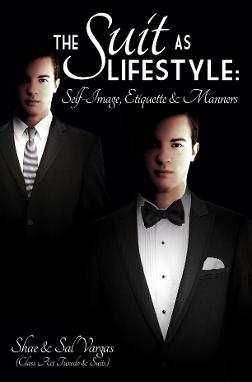 "The Suit As Lifestyle: Self-Image, Etiquette & Manners" 2014 by Shae & Sal. Book is available at Amazon.com, London Publishing & Company, Stanford University, Fashion Institute of Technology Library (New York, NY), Kent State University, Irvine Valley College, Concordia University (CU Irvine)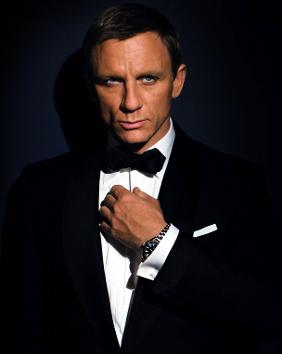 James Bond - Shawl Lapel
Available in Black, White and Ivory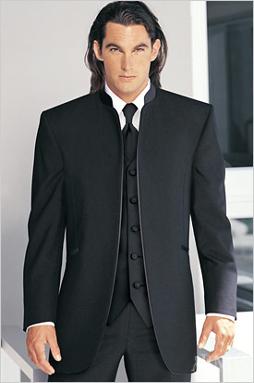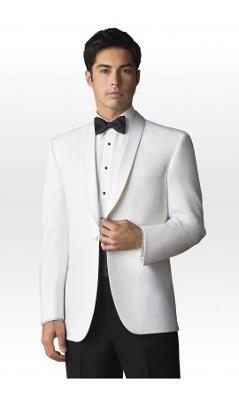 White Dinner Jacket shawl lapel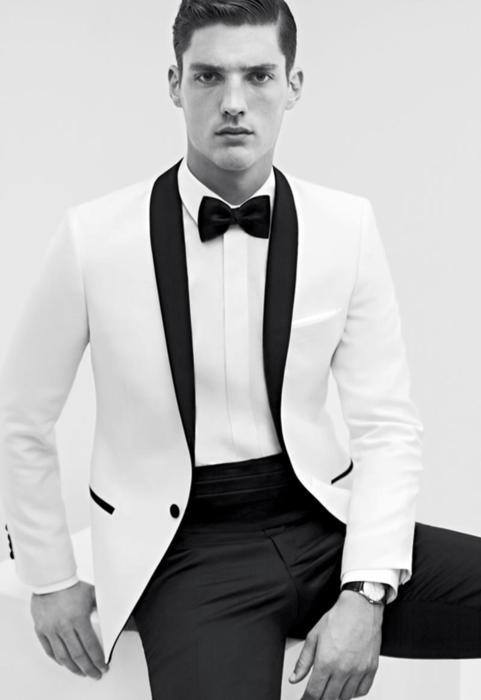 White tuxedo with Black shawl lapel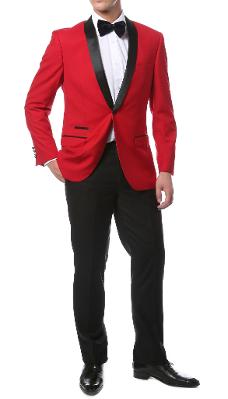 Red and black shawl lapel