TUXEDO RENTAL Call for Special Promotions.
TUXEDO & SUIT SALE STARTING AT $169.00
CLASS ACT TUXEDO "Takes the hassle out of renting or buying a Tuxedo or Suit"
We're family owned and have been serving Temecula and surrounding areas for over 25 years. CLASS ACT TUXEDO is the leading source for Tuxedo/Suit Rental and Sales (
Slim, Modern, and Classic fits
).
We have the largest on-hand inventory in the area to try on and over 100 colors in vest/ties.

With an inventory that features: Jean Yves, After Six, Calvin Klein, Perry Ellis, Joseph Abboud, Ecko, Lauren Ralph Lauren, Andrew Fezza, Mossy Oak and Colored Tuxedos, our customers are satisfied knowing that they are donning the best in Formal wear fashion.
We offer same day service, on-site alterations, quality merchandise from leading manufacturers, and a measurement program for those out of the area. Children's attire also available. Class Act Tuxedo supports U.S. made products. Our customers have voted us as the "FRIENDLIEST SERVICE & BEST PRICE!!" Call us today to make a reservation and take advantage of our wedding special (Free Tuxedo Rental).
CALL FOR DETAILS AND SHIPPING INFORMATION (951) 296-5885 or classacttuxedo1@aol.com
Hours: Mon-Fri. 11 to 7, Sat. 11-5, Sun. by Appt.
VISIT US ON FACEBOOK (CLASS ACT TUXEDO TEMECULA) and "Like" Us:)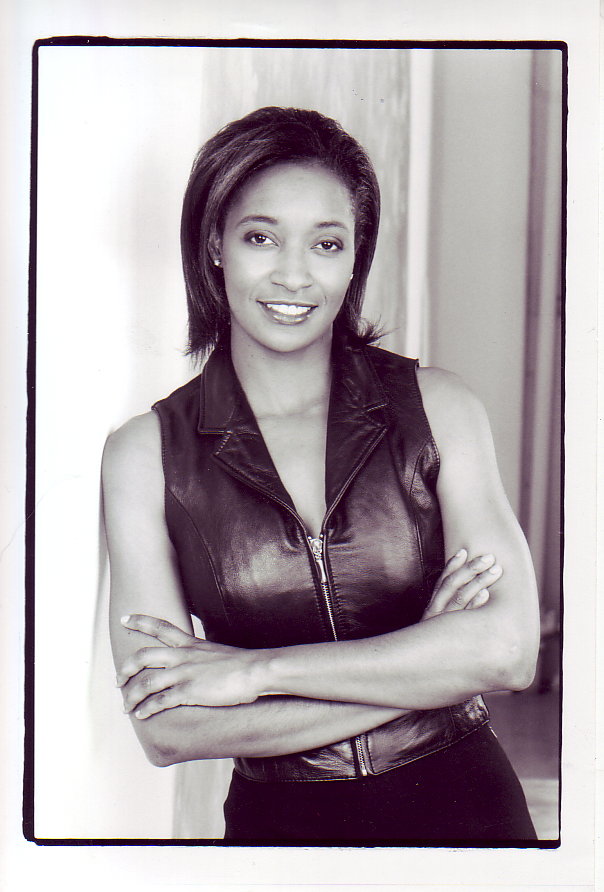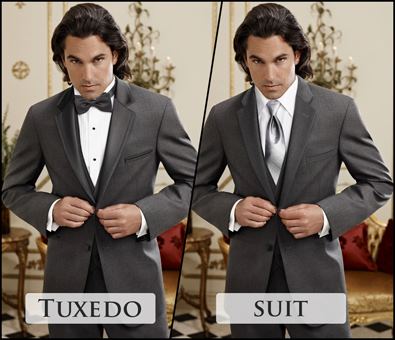 The difference between a tuxedo and a suit : A tuxedo has satin on the lapel, trim of pockets, buttons and on the side of the pant, whereas a suit doesn't have satin.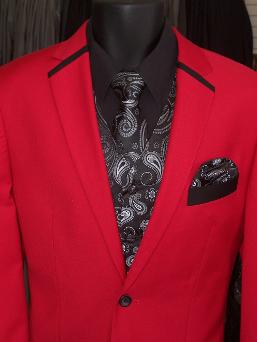 Just reduced! (click on "suit specials")
Red with black trim 2 button Suit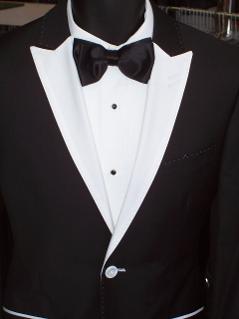 Just Reduced ( click on "suit special")
Black with white trim 2 button Peak lapel suit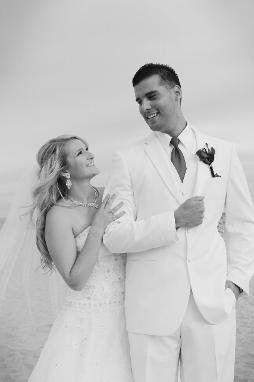 White Tuxedo (Mike and Krissy R.)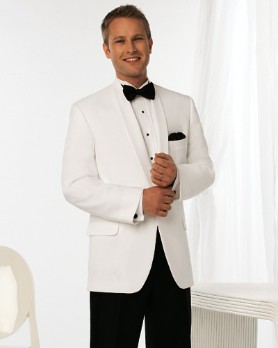 White Dinner Jacket shawl lapel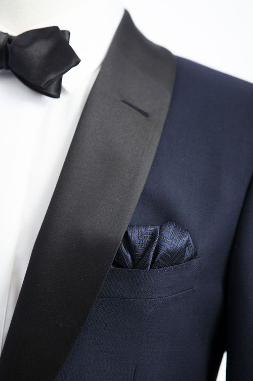 Blue Tuxedo with Black lapel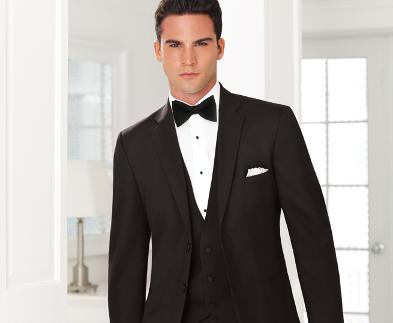 Classic Black and White -2 button notch Tuxedo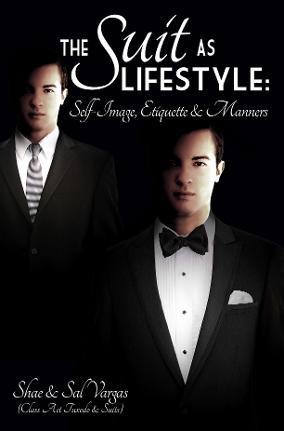 CONGRATULATIONS SHAE & SAL! Shae & Sal, owners of Class Act Tuxedo, are delighted to announce the release of their new book "The Suit As Lifestyle: Self-Image, Etiquette & Manners" This book is a Gentleman's guide to refinement. Excellent book to have and or gift someone. Price $15.99
Book is available through Class Act Tuxedo (classacttuxedo1@aol.com, London Publishing & Company (londonpubco@aol.com, and Amazon.com (proceeds will benefit Class Act Tuxedo's scholarship programs - visit website) Cover photo- Kyle Saenz ( Class Act Tuxedo Model) London Publishing & Company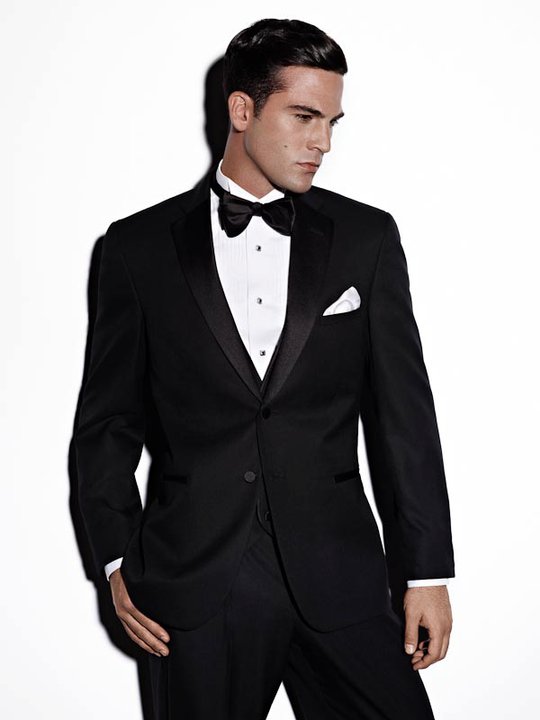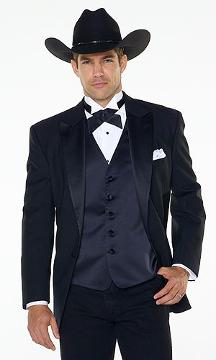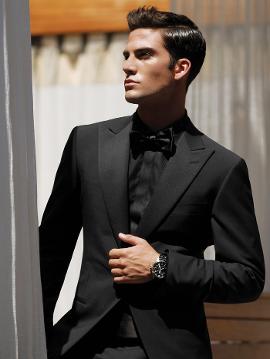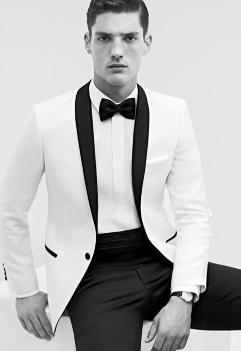 Just Reduced
(click on "suit specials") Black and White Tuxedo shawl lapel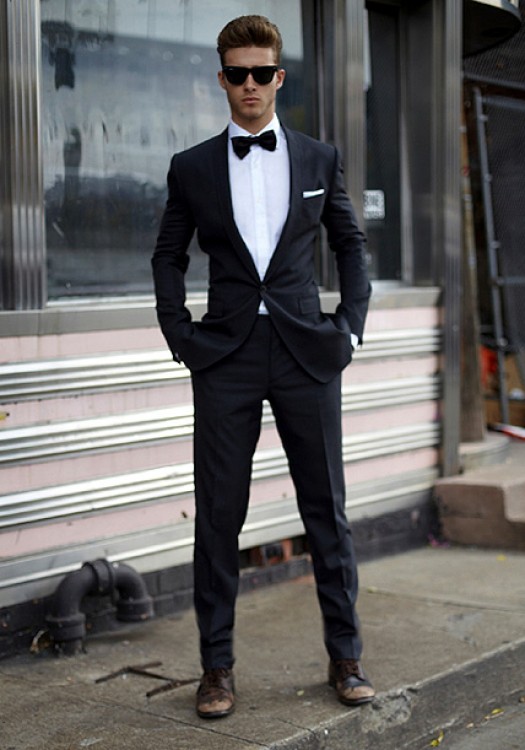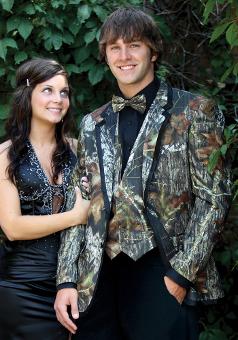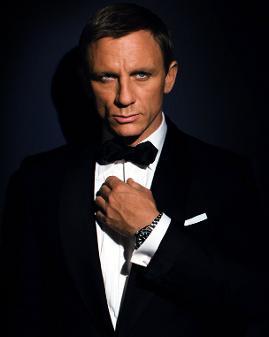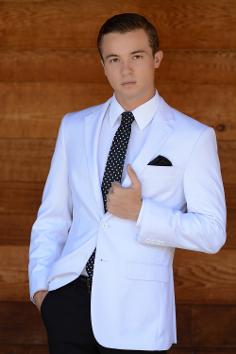 White 2 Button Notch Tuxedo or suit (Kyle -Class Act Tuxedo Model)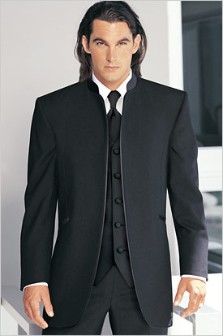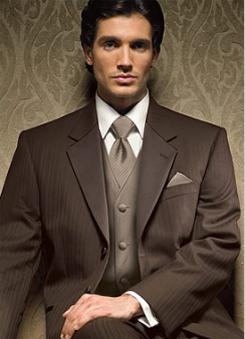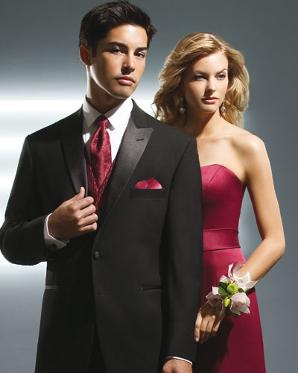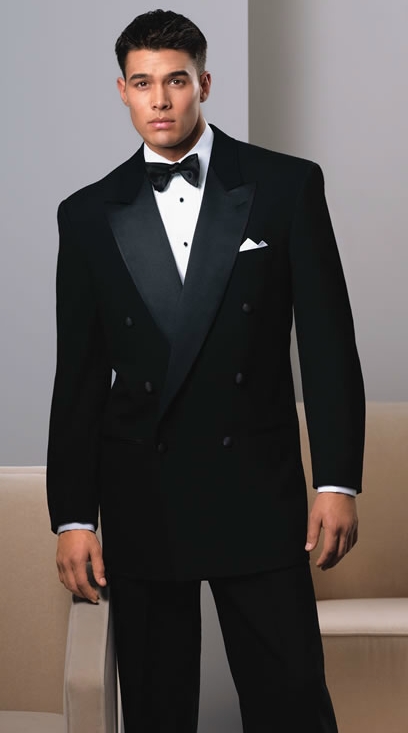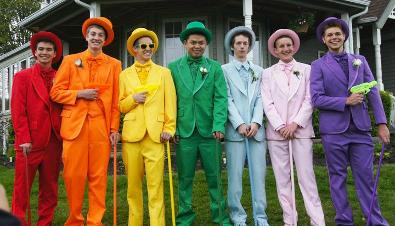 Stepping out in a colored tuxedo