"A gentleman leaves nothing to chance- not his clothing, nor his physical appearance."
(The Suit as Lifestyle: Self-image, Etiquette & Manners,2014)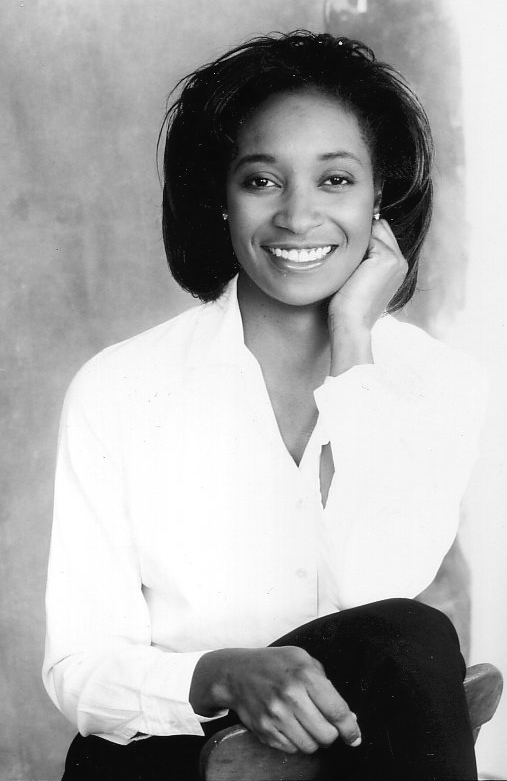 Let Shae shape up your wardrobe and
Join our V.I.P. Class Act program.
As a personal stylist for Class Act Tuxedo over the past 19 years, I have had the opportunity to suit up thousands of men from diverse backgrounds .
My goal is to help
eliminate ill-fitting and outdated garments in your wardrobe and assist you in putting together looks that will bring out the best in your appearance.
In fact, many of our customers visit several times a month to rent or purchase with the confidence that they will look great for the occasion.
With such a demand from our regular customers Class Act Tuxedo has created a V.I.P. program that is designed t
o:
* Provide Priority appointments for consultation and selection of clothing/accessories
*Provide up to date information on new arrivals via email
*Offer private viewing of new arrivals and pre-selected outfits designed specifically to meet the customers wardrobe needs and personal style
*Provide on site alterations by our in house tailor (Sal)
To participate in our V.I.P. Class Act program mail a postcard with your name, email address, and fashion need to:
Shae/Class Act Tuxedo
26459 Ynez Rd., Ste. A, Temecula, CA 92591
Wardrobe credits include: Styling Customers within and outside of the U.S., Reality Shows, Red Carpet events, Film Festivals, musicians, Award Shows, Video/Photo Shoots, and Theater.
Shae, along with her husband Sal, is the author of "The Suit as Lifestyle (Best Suit for the Occasion)" 2015, and "The Suit As Lifestyle: Self-Image, Etiquette & Manners" 2014. Books are available at London Publishing & Company and Amazon.com.
The key to looking your best in a tuxedo or suit is to be measured properly to ensure a fit that best suits your body type.

Don't hesitate to mix patterns, colors and textures.

Various combinations can make a basic suit look extraordinary.

To showcase more of your tie consider wearing a shirt with a medium to full spread collar.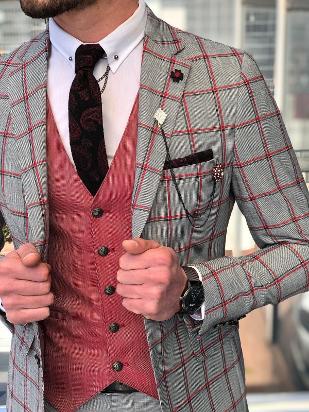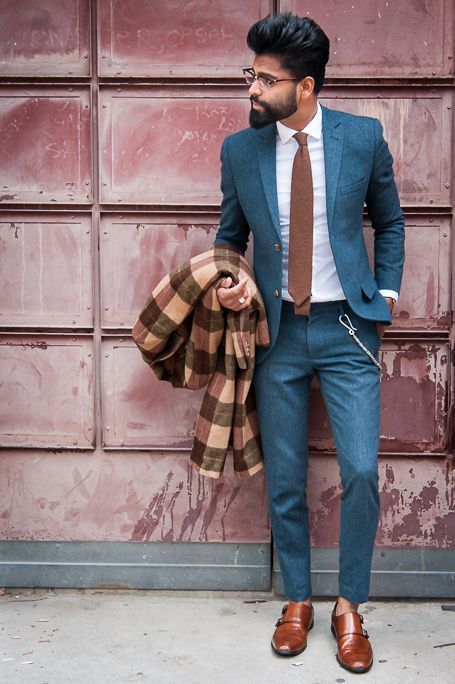 New Year - New Look - In this New year take time to shape up your wardrobe. Take a traditional outfit and make it edgy. Sport a casual look with a touch of class, add statement pieces for fun, and dare to mix patterns and colors. Step up your fashion game and play by some new rules.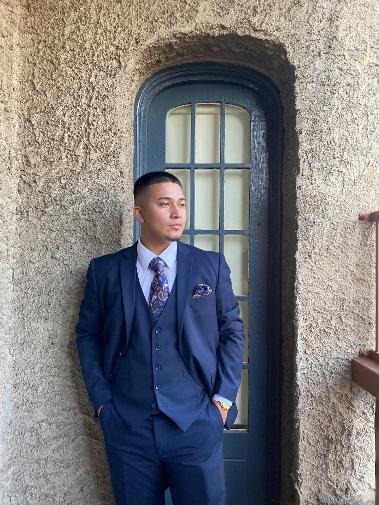 "Confidence in looking your best"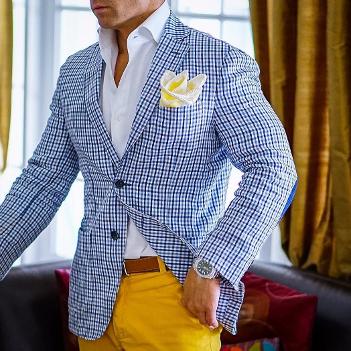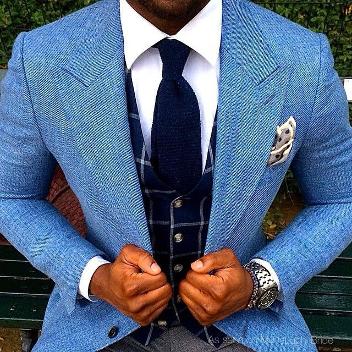 It's all about the color blue -
Give your wardrobe a boost from the color blue.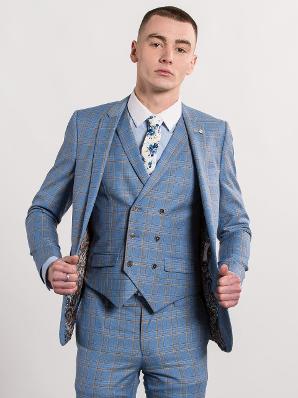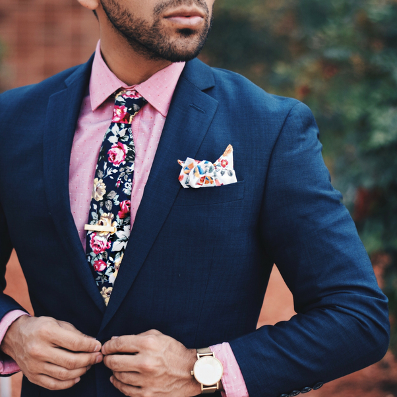 Blue the new Black -
The color blue with its many shades is ideal for any color scheme and event.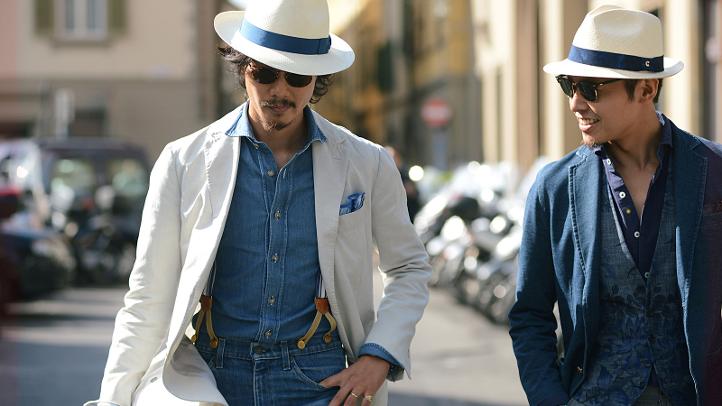 The look of summer -
Take a casual look and make it hip with cool accessories (fedora, sun glasses, suspenders)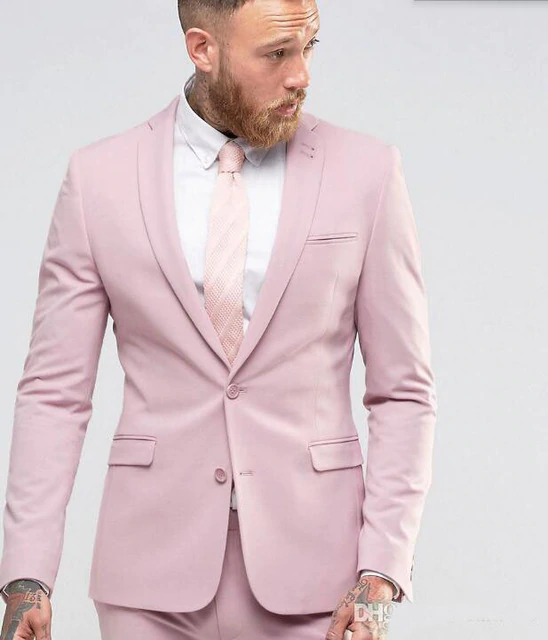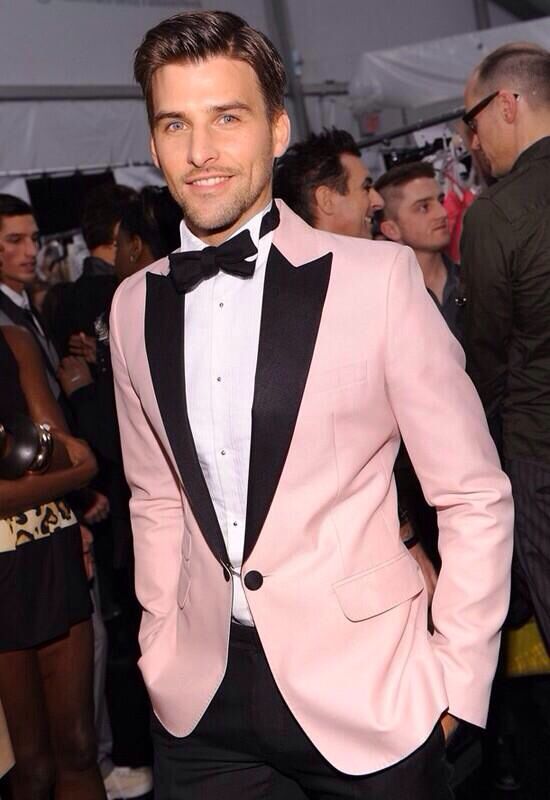 What's trending - The color pink is what's hot this spring for suits and tuxedos. The color is distinguished, fashionable, and fun. It's a great look for making a statement at any event.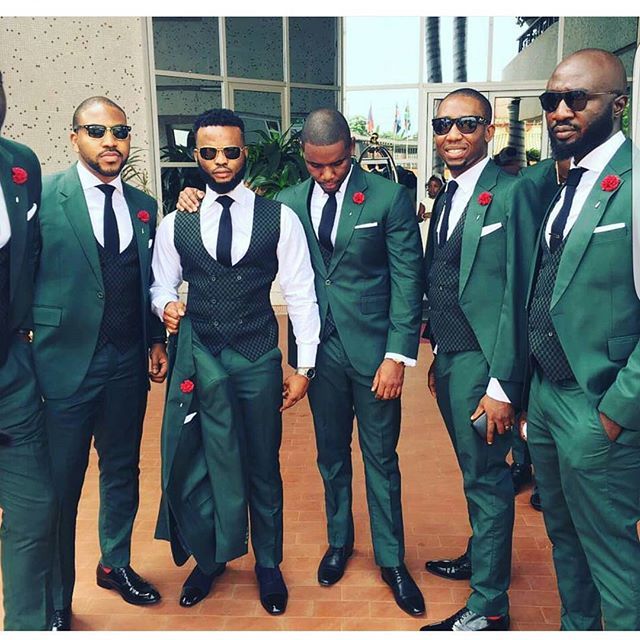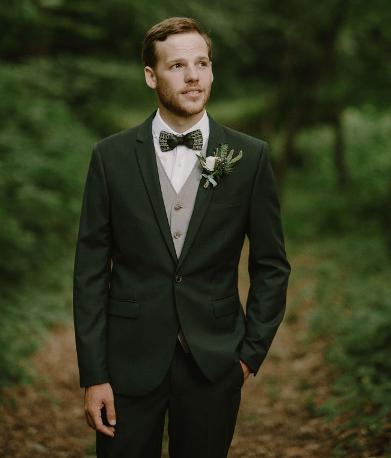 What's trending - The color green has been quite popular with our grooms and businessmen. The color is rich, exciting and looks great
on light or dark
complexions. Whether it's an olive green or hunter green suit, pair it with bold contrasting accessories to leave a lasting impression.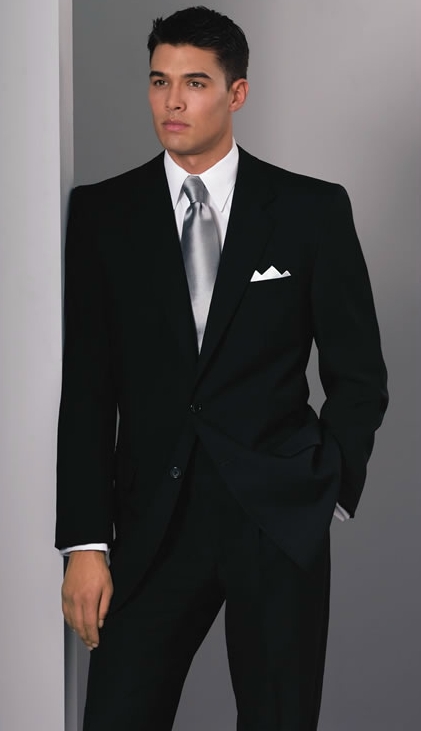 Modern/Tailored fit suit
Unlike the Classic fit, which has more room in the shoulders, the modern suit is more tailored in the shoulders and waist.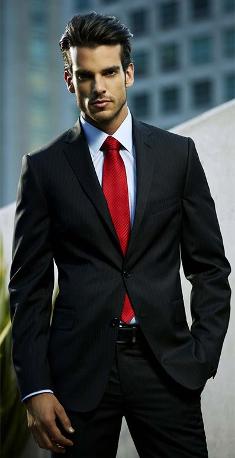 Slim fit suit
The Slim Fit Suit is different from a modern/standard fit suit in that the lapel is slimmer, the fit across the chest, waist and arms are slightly more narrow.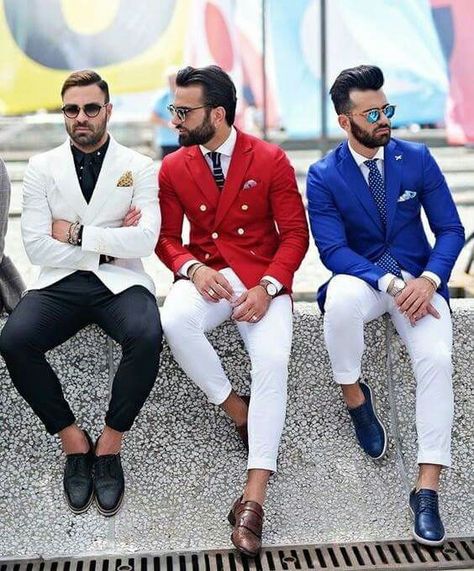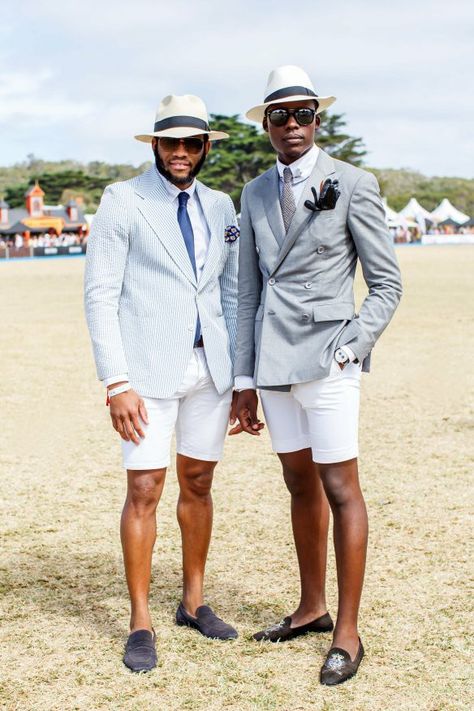 What's trending - The suit trends this summer are fun and cool. Our customers are requesting color in blazers and short suit sets for casual outdoor events.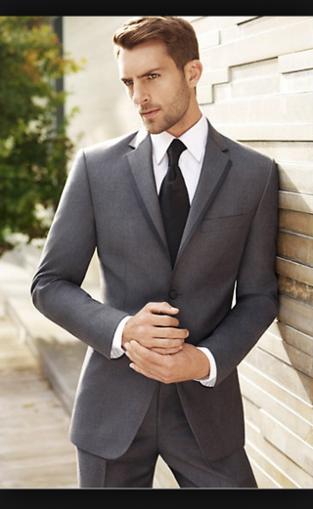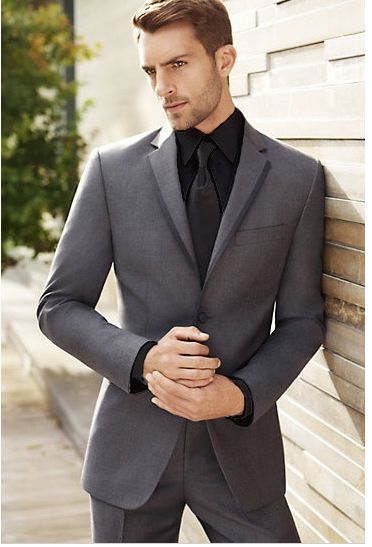 One Suit / Two great looks: As they say, "it's all in the details." You can rock one great looking suit and make it exceptional each time by changing the color of accessories. As shown, a classic grey suit or tuxedo can be transformed by wearing a white or black shirt.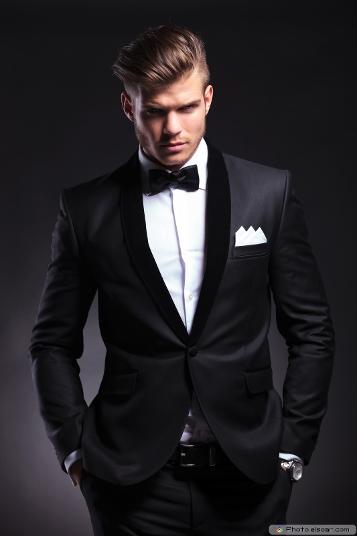 Rounding Out The Edge:
The Shawl Lapel is a classic and of the lapel selections the most elegant. Due to its subtle appearance the suit should without a doubt be fitted to draw attention to the collar. The look is relaxed and sophisticated.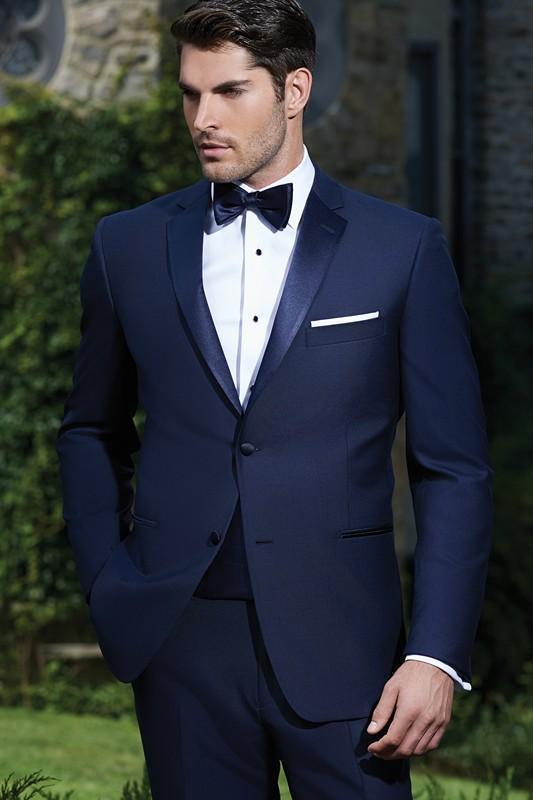 Why not try something Blue:
A Navy Blue tuxedo or suit is an elegant addition to your wardrobe.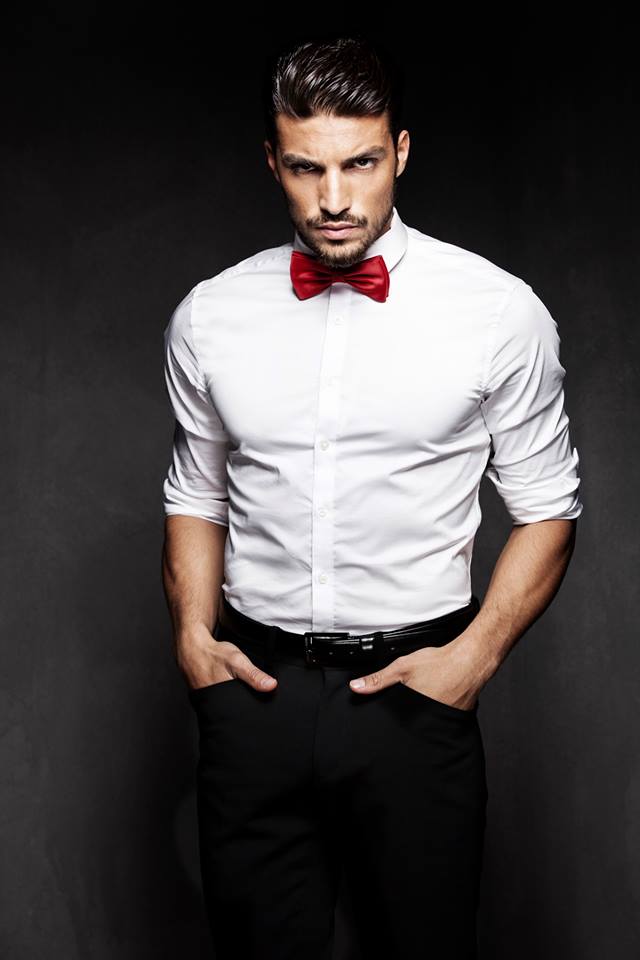 Sometimes less is more
Missing from outfit are the studs on shirt and a vest.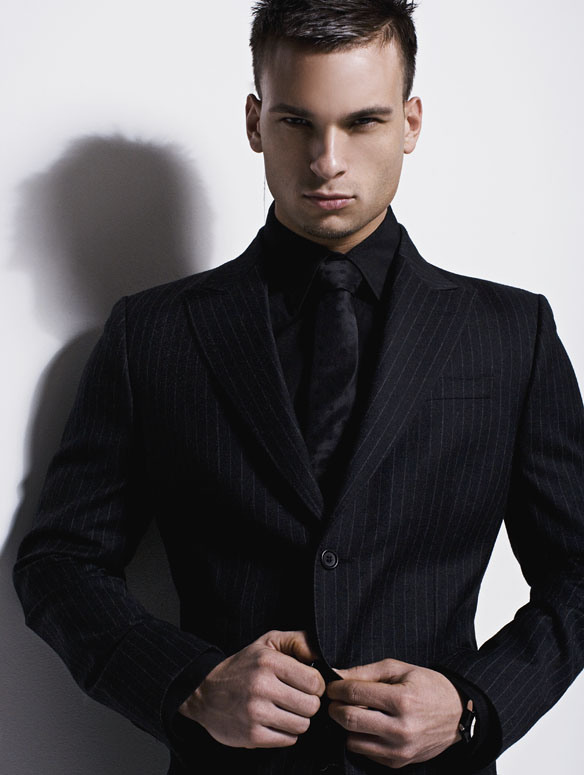 When Black is enough
Wearing a black pinstripe suit with a black shirt and black textured tie (tone on tone) can be just the right amount of cool for any occasion. With a tone on tone look always add texture /pattern to elevate your look. As in this photo, all black definitely is not boring.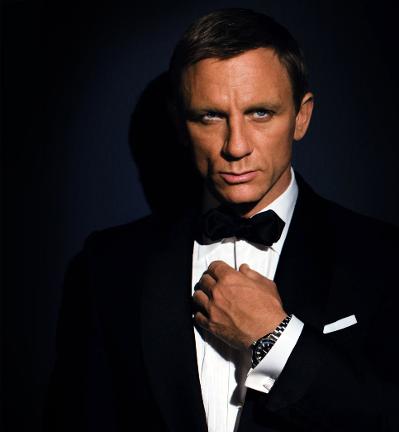 "Black Tie" - Think Classic James Bond
"Black tie" apparel is worn to private and public dinners, dances and parties.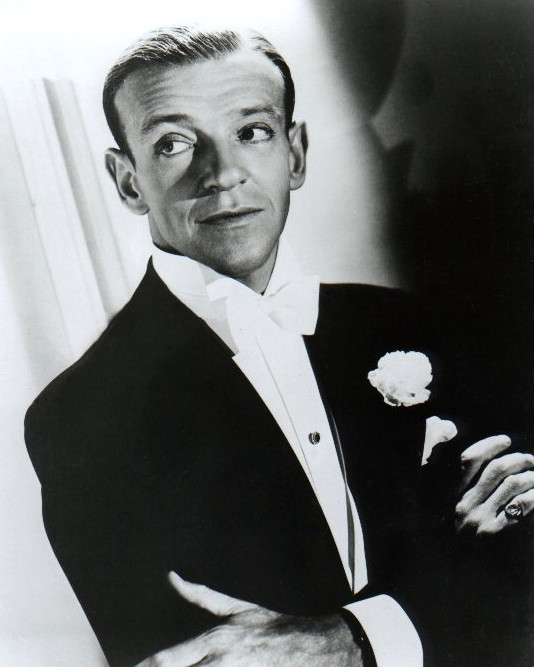 "White Tie" - Think Classic Fred Astaire (pictured)
"White tie" is the most formal of all dress codes. To be invited to such an event is a high honor -they tend to be prestigious and exclusive.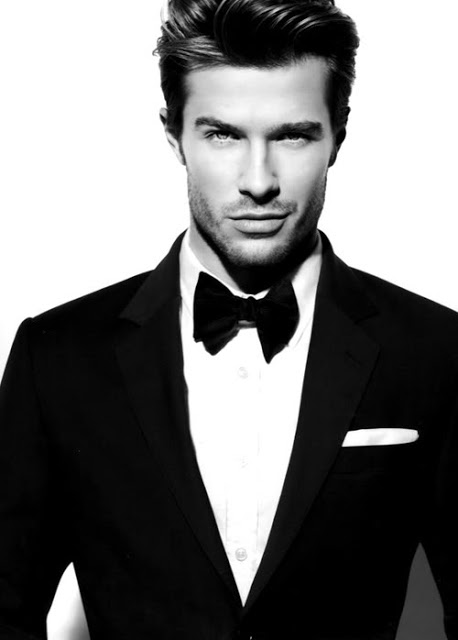 Not Sure what to wear?
Keep it clean, simple and elegant with a classic 2 button notch lapel. Perfect for any occasion.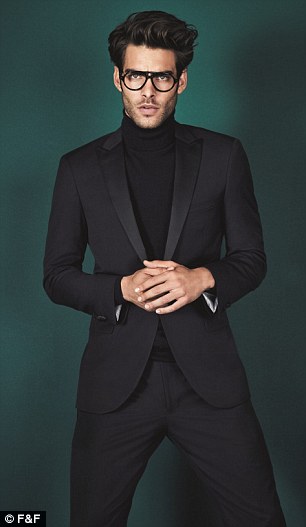 Dressing for the Holidays
It's that time of year when we can pull out our stored sweaters and do some nice layering with a tuxedo or suit. Put a spin on tradition and replace the tuxedo shirt or button down dress shirt with a handsome turtleneck sweater or cardigan.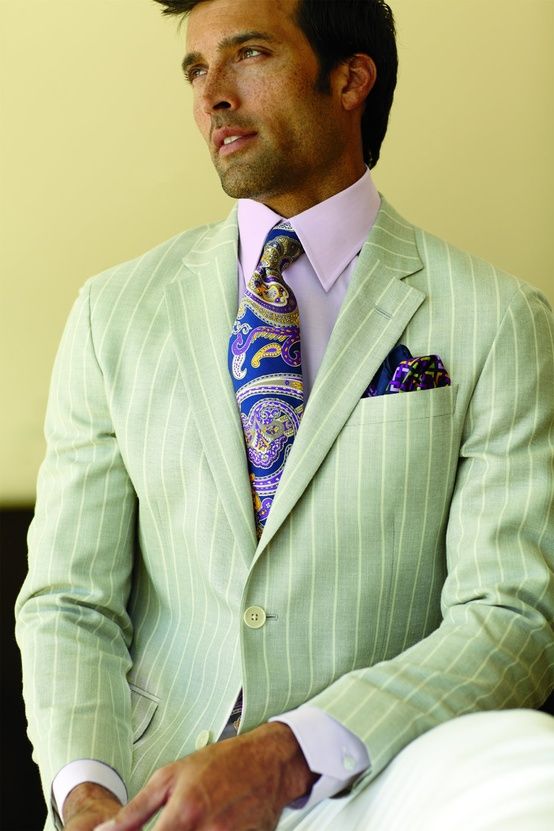 This Spring and Summer mix it up with color, and patterns. The right color combination is key to pulling your look together.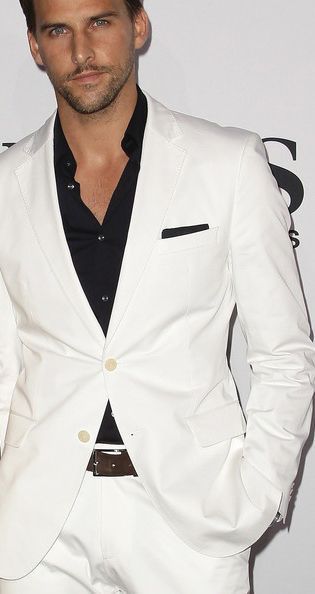 The Summer Suit look is a tailored fitted suit made out of lightweight materials (wool, cotton, linen, and seersucker). The suit is light in color (white, cream, ivory, browns, and grays) and accessorized with light pastels.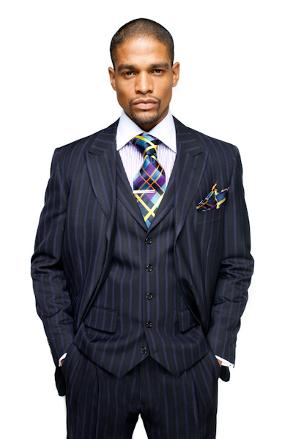 Mix it Up: Patterns, Colors, and Textures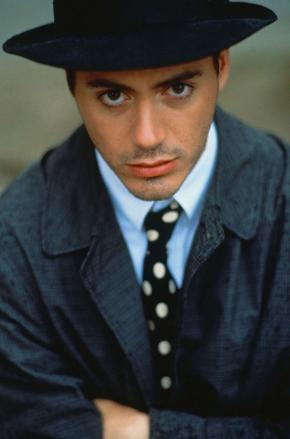 Complete the look with a stylish fedora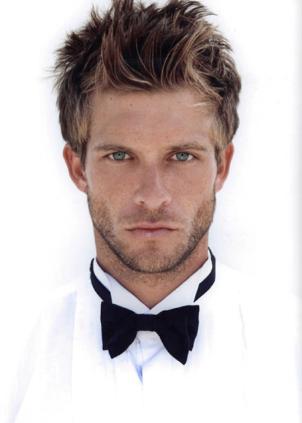 The Bow Tie has become quite popular and is an essential accessory when wearing a tuxedo.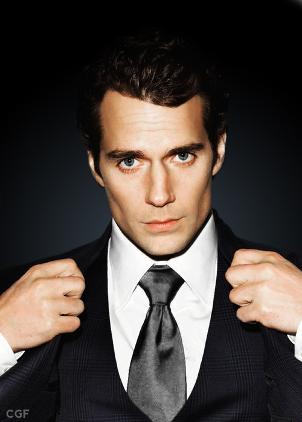 Neck ties should complement your outfit in color and pattern, and should be proportioned to your body (height and weight).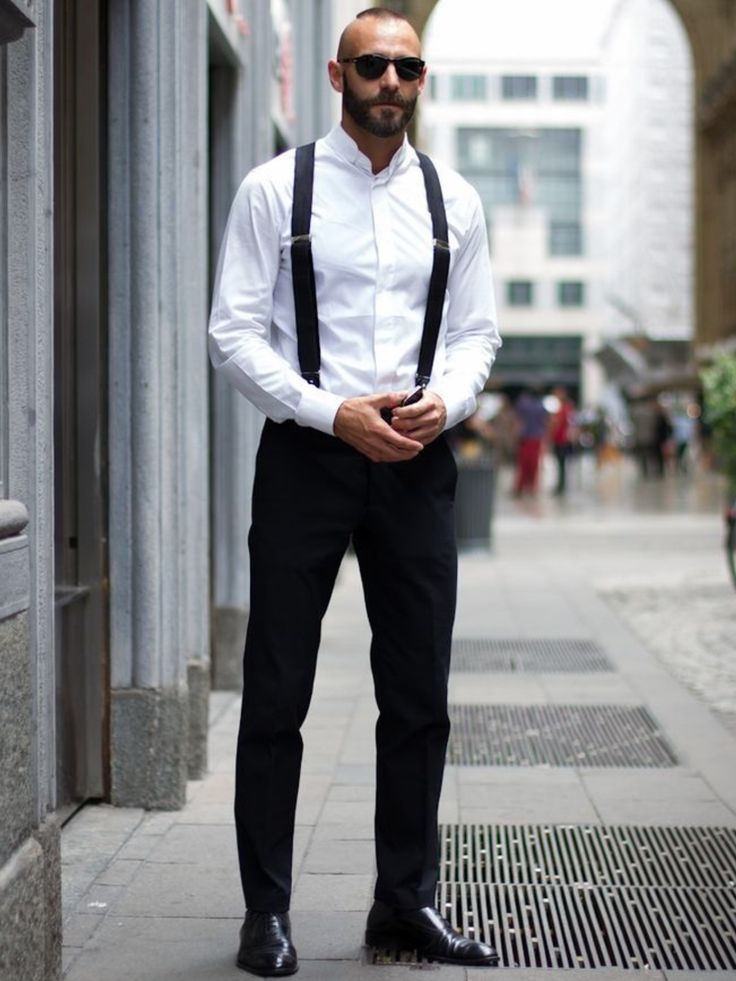 Suspenders or Braces- What used to be considered for older men or to keep your pants from falling down is now one of the hottest accessories in formal wear and business attire. Suspenders add the unexpected element to a suit. When on they just seem like they belong. They come in a variety of styles, colors and textures. Just one more detail to give us something to pay attention to and to talk about....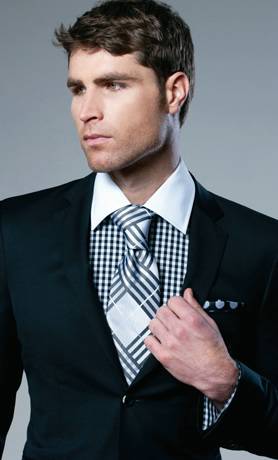 Spread Collar - Modern Look that shows more of the tie knot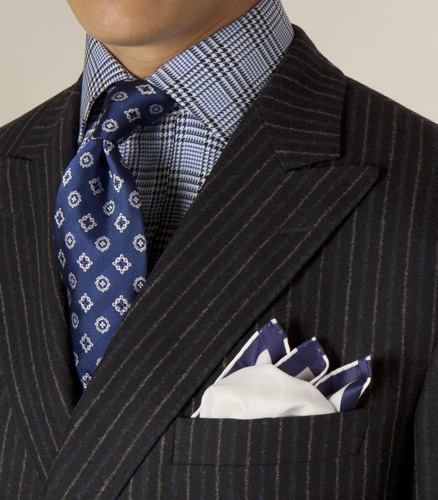 The Pocket Square: The pocket square is a square piece of hemmed fabric that is worn in the breast pocket of a jacket or blazer. With 72 ways to fold a pocket square (Tweedsman Vintage), this small accessory has the ability to transform your look whether its business, formal or casual. To highlight your personal style wear a pocket square that has a contrasting color and pattern from the tie, and experiment with some of the different folds. Pictured are some of the many ways you can fold a pocket square.