CLASS ACT TUXEDO (The Original tux shop of Temecula Valley)
"Takes the hassle out of renting or buying a Tuxedo / Suit"
We're family owned and have been serving Temecula and surrounding areas for over 30 years from the same location! CLASS ACT TUXEDO is the leading source for Tuxedo/
Suit
rental or purchase (
Slim, Modern, and Classic fits
).
We have the largest on-hand inventory in the area to try on and over 100 colors in vest/ties.
Our Customers enjoy quality merchandise at an affordable price and have voted us the best in providing personalized service
We offer same day service, on-site alterations, and a measurement program to accommodate those out of the area.

Class Act Tuxedo supports U.S. made products.
Contact info: (951) 296-5885 or email classacttuxedo1@aol.com
Shop hours: Mon-Fri. 11 AM to 6 PM, Sat. 11 AM to 5 PM and Sun. 12 PM to 3 PM (Holiday hours will vary)
Call to schedule an appointment (951)-296-5885
Location: 26459 Ynez Rd. Suite A, Temecula, CA 92591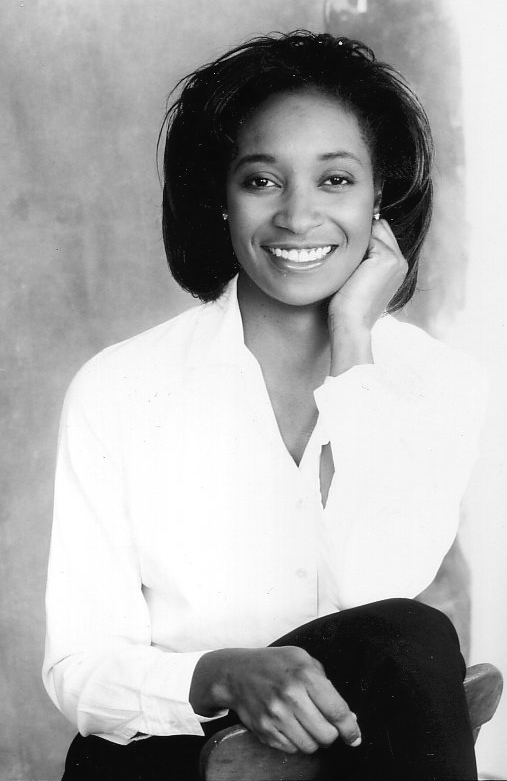 SHAE -WARDROBE STYLIST
"Manners are a sensitive awareness of the feelings of others. If you have that awareness, you have good manners, no matter what fork you use."-Emily Post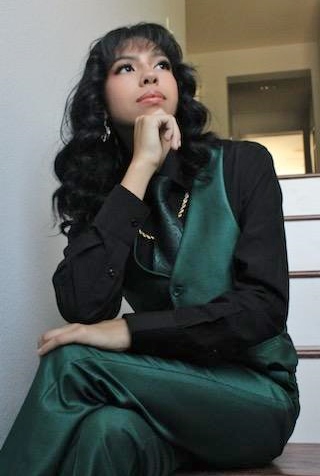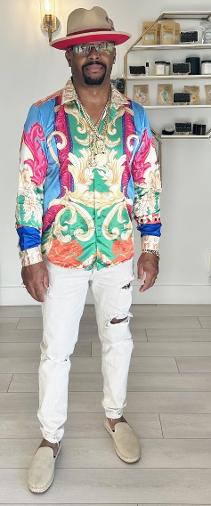 Sean L. 2023
Dressed from head to toe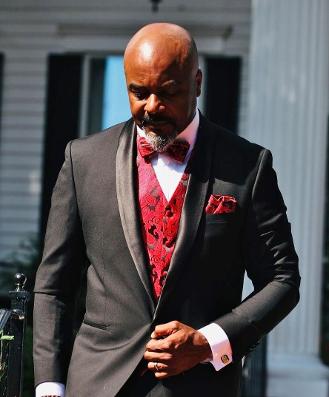 Eric M., 2023 "Father of the Bride"
Shawl tuxedo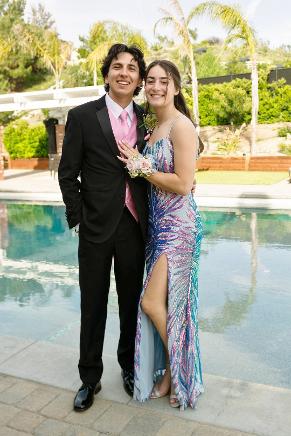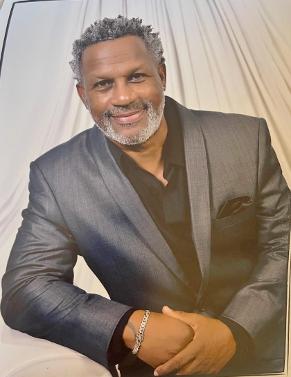 Ernest C., 2023
Charcoal sharkskin suit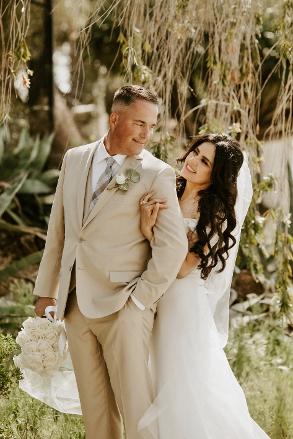 Guy and Monica H., 2023
Wedding Day!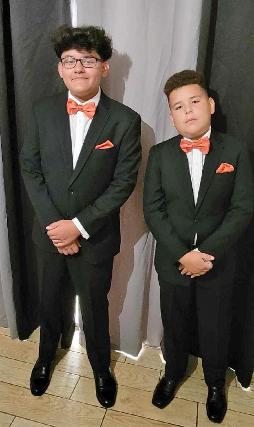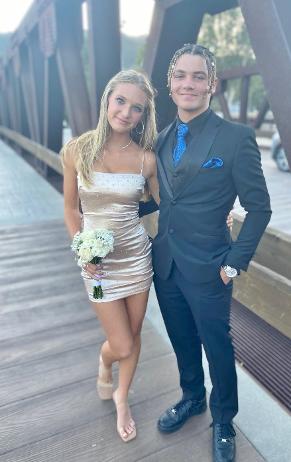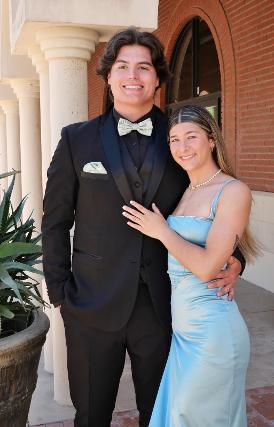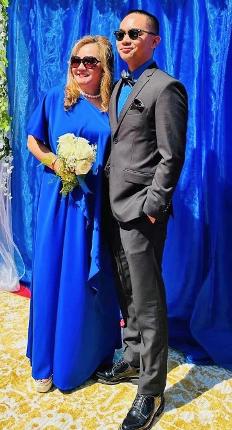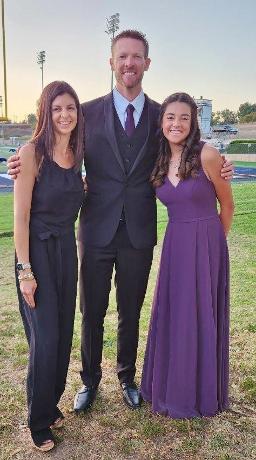 Mark B. with wife and daughter LCHS HC 2023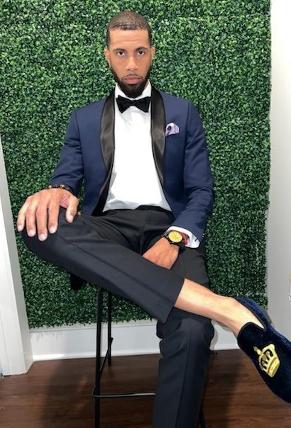 Darius C., 2023
Navy Tuxedo shawl lapel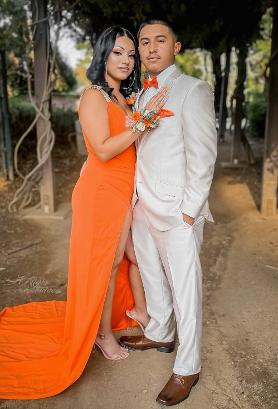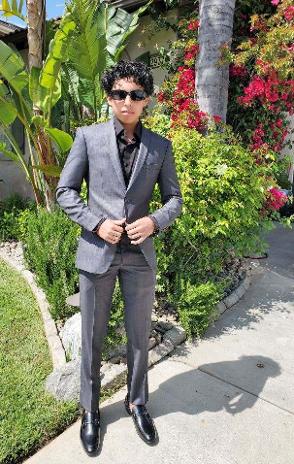 Matthew E., 2023
Charcoal sharkskin suit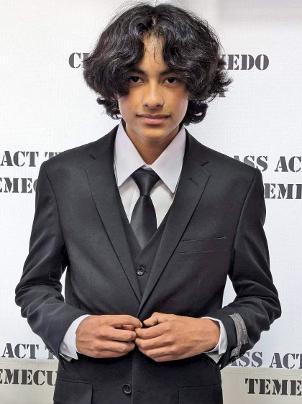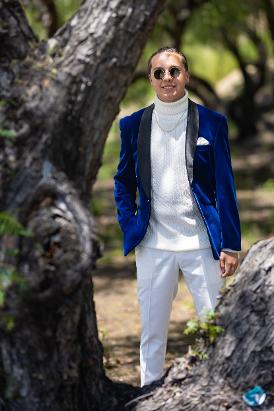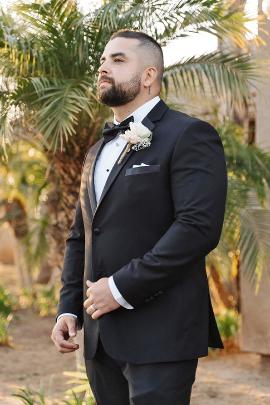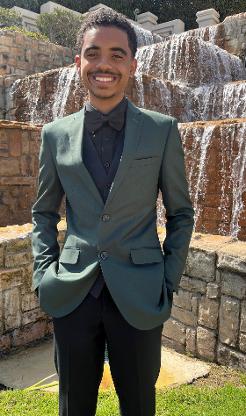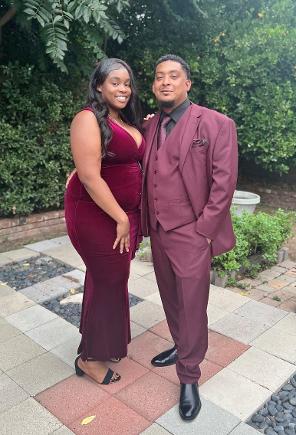 Chris and Jameisha S. 2023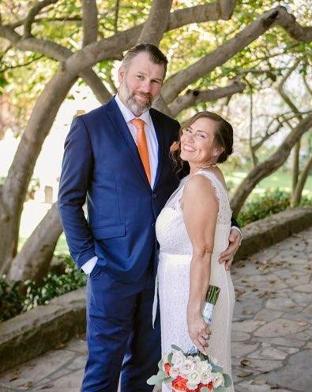 Bill and Mariana N., 2022
"Wedding Day!"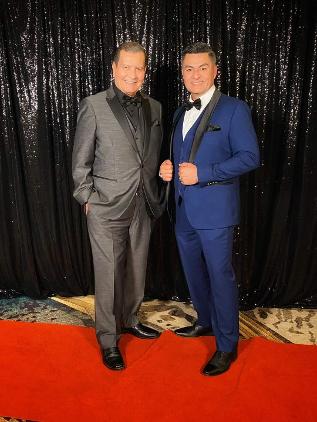 Rudy G. (Indigo Tux), and Father - n- law Fernando (Charcoal Tux)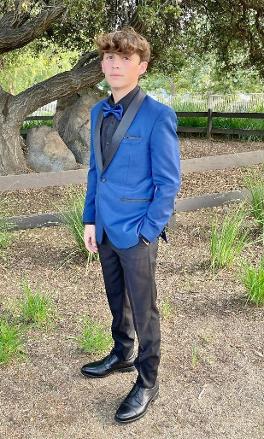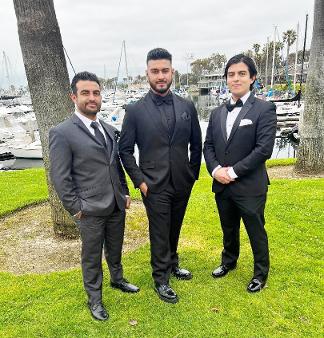 Diego, Damian and Brandon A., 2023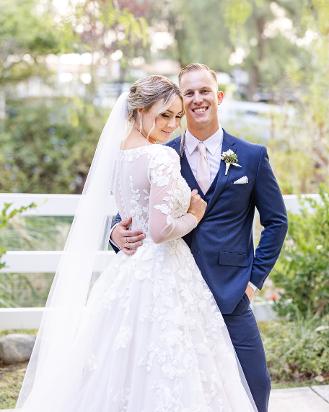 JD and Kelsey A., 2021
"Wedding Day!"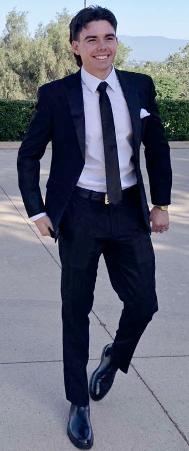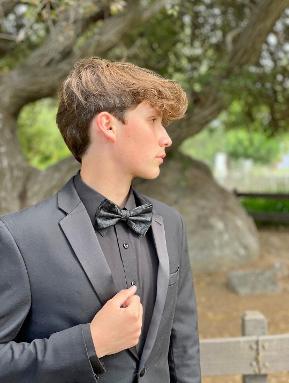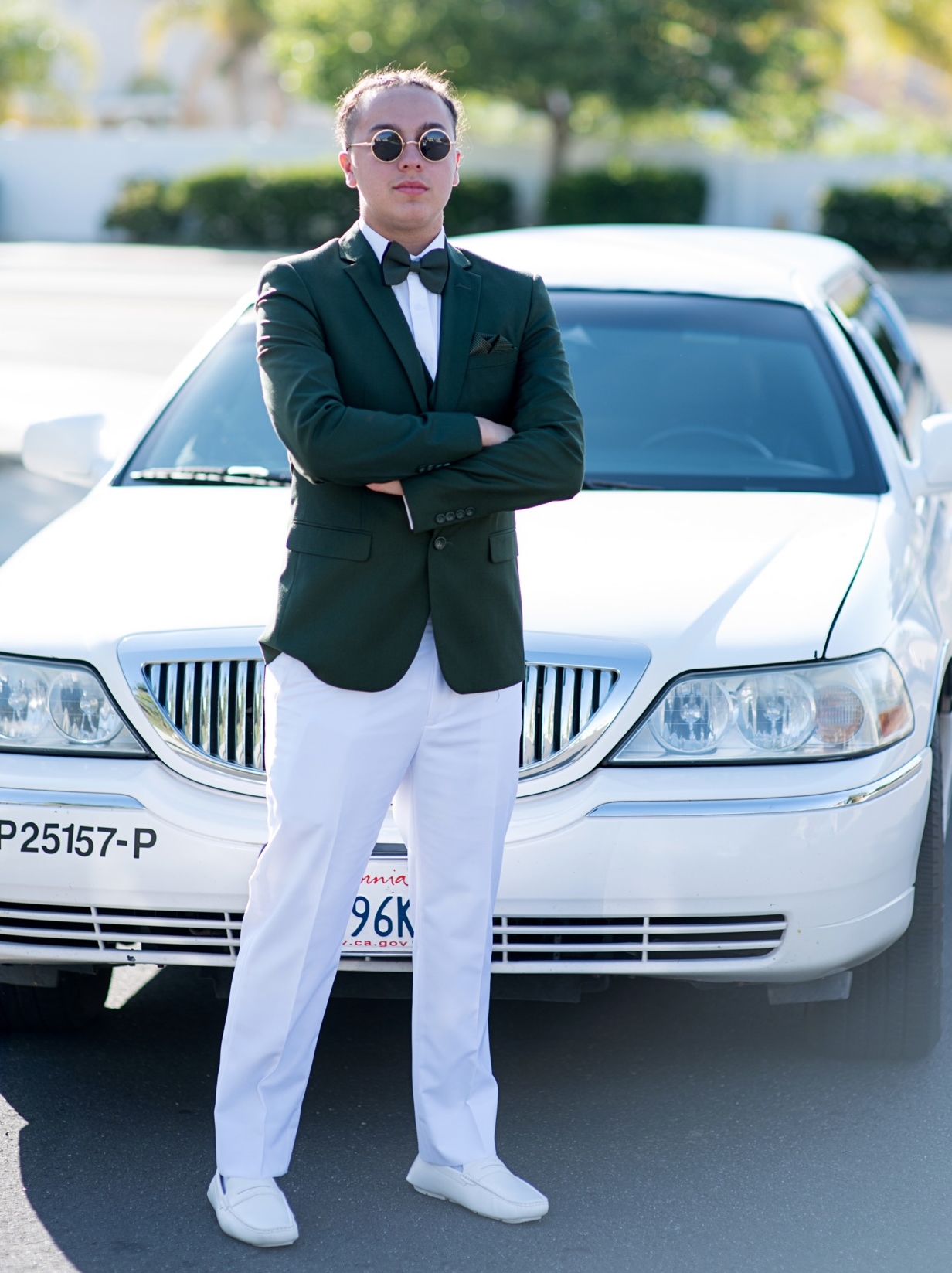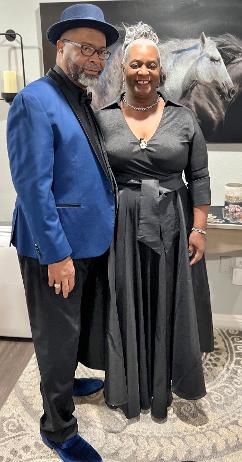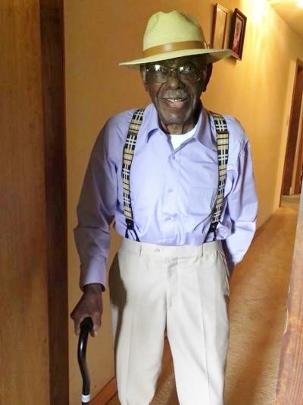 GW, C. Sr. ("Pops")
WWII Vet (Marine) age 97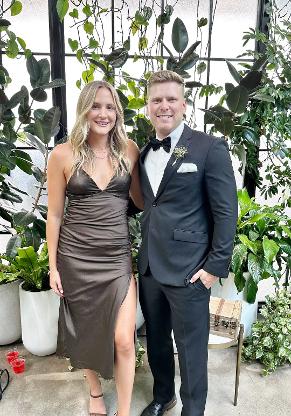 Quinn H., 2023
Classic Black and white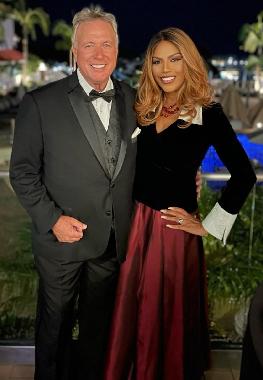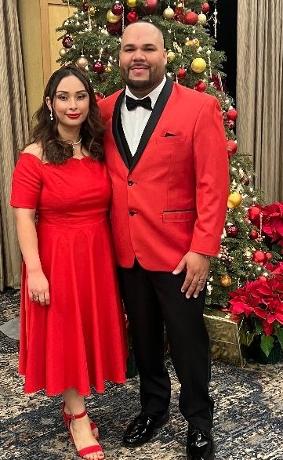 Tony E., Holiday party 2022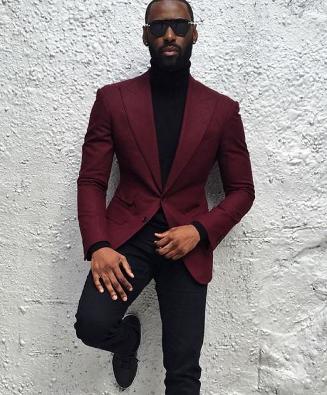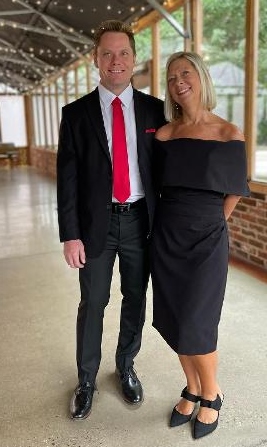 Calvin and Cally M., 2022

Wesley W. (Crowaley wedding 2022)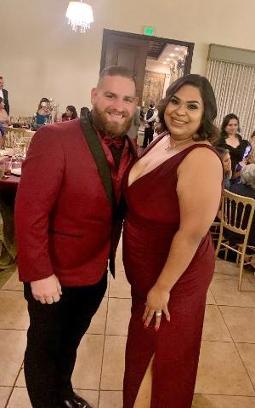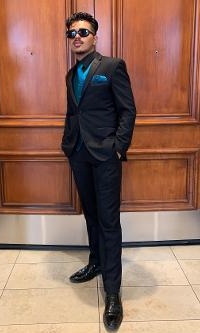 Imran A., 2022
Black tuxedo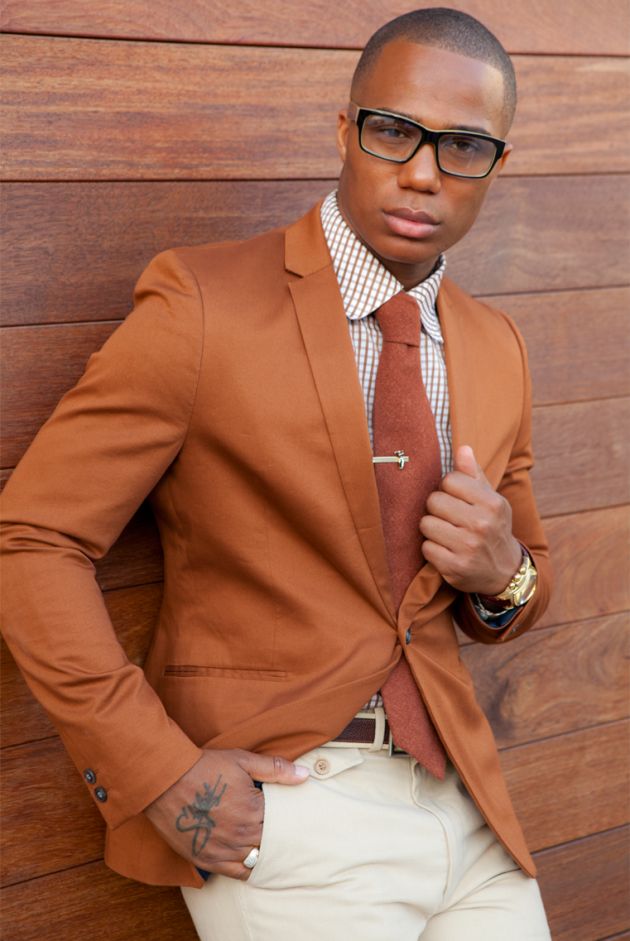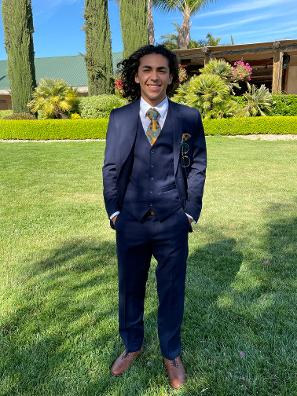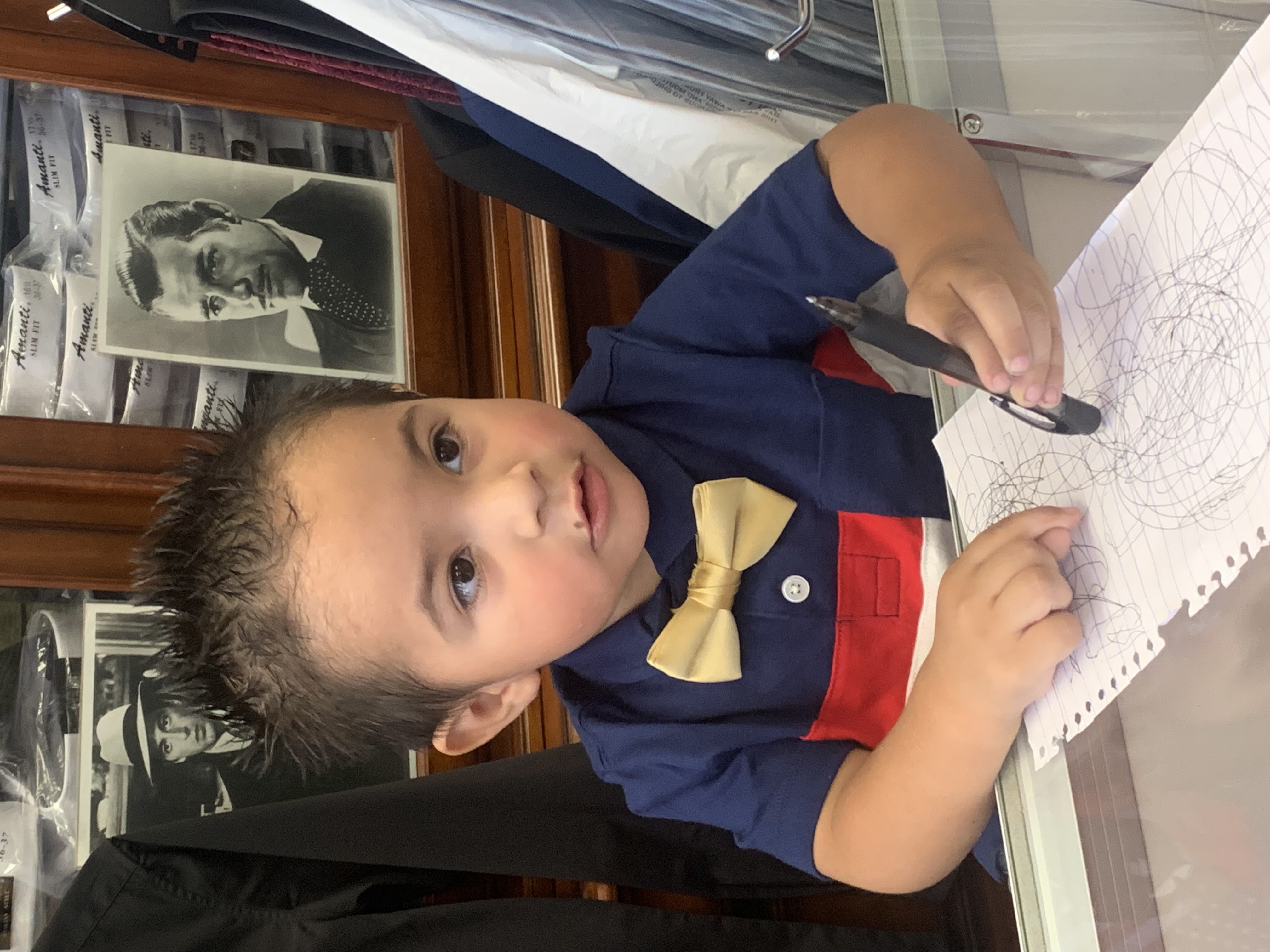 "How can I help you?"
Jesus V., age 2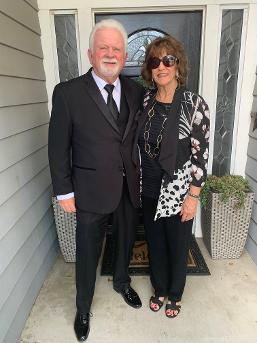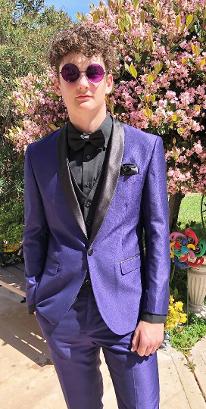 Christopher A., 2023
Purple sharkskin tuxedo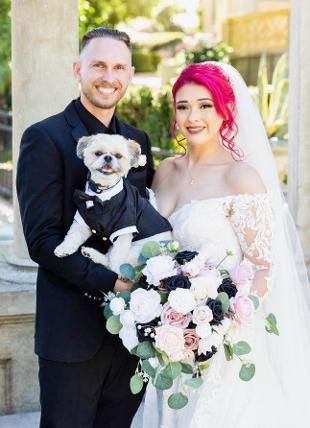 David and Breanna A., 2023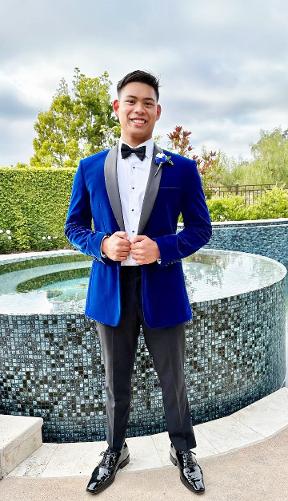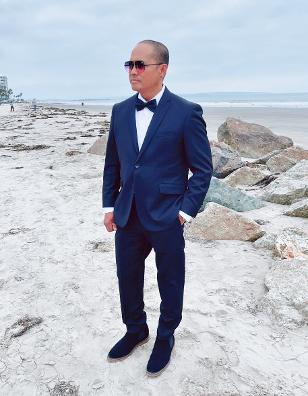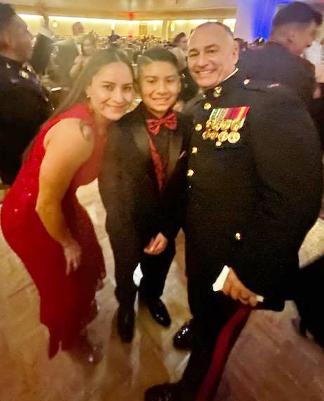 Ana, Elijah and Walter V. Marine Corps Ball (248th), 2023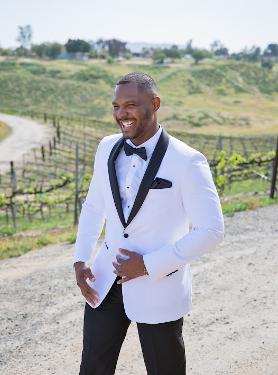 Paul G., JR., 2023
"Wedding Day!"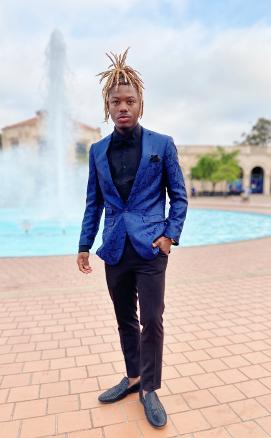 Marcus V., 2023
Indigo paisley tuxedo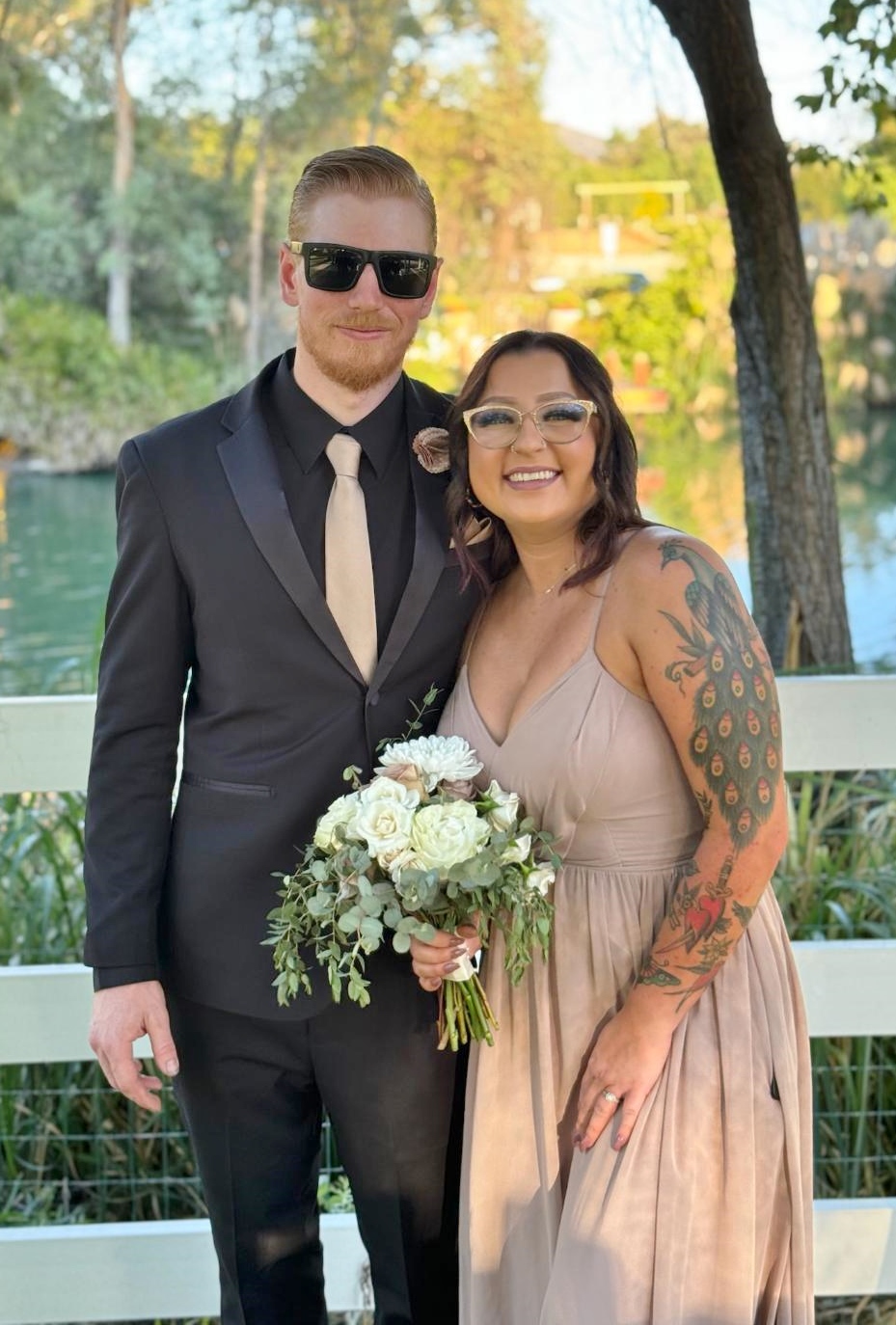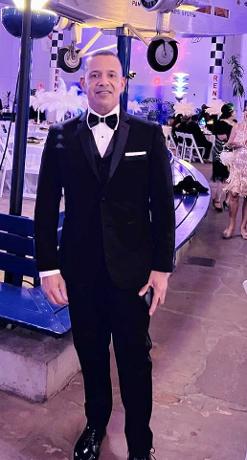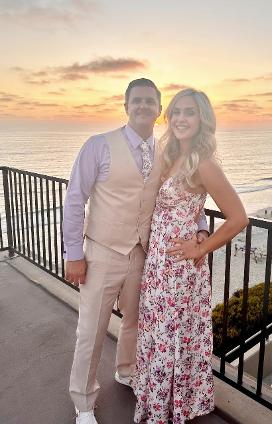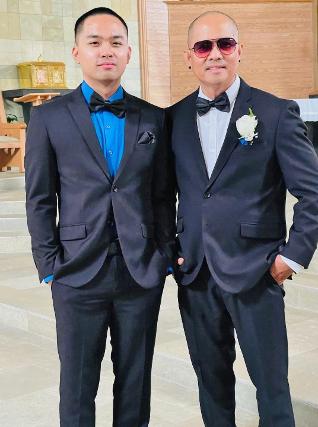 Jordan and Jonel S., 2023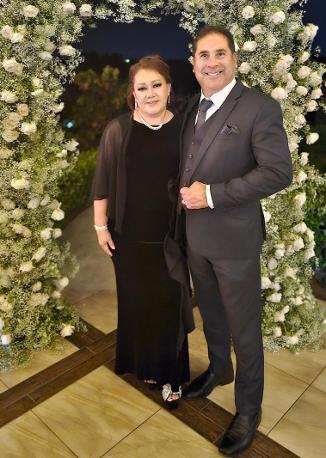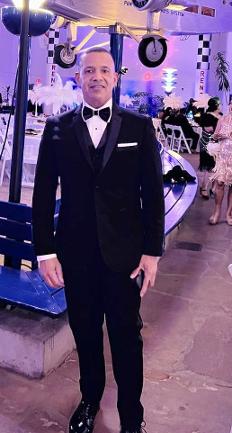 Jun F., 2023
Heather Grey suit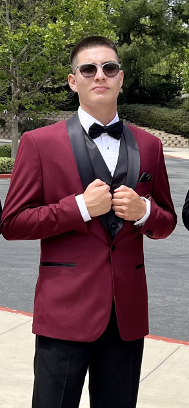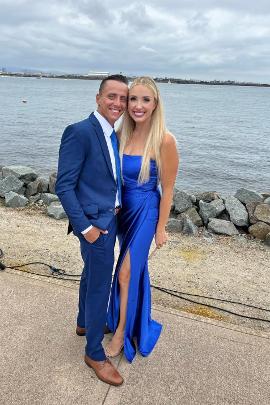 Robert and Erika M., 2023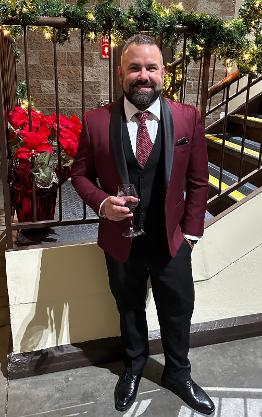 Steven W., Holiday Party 2022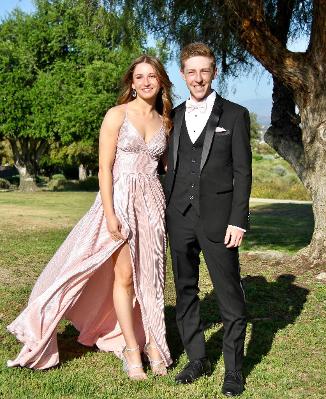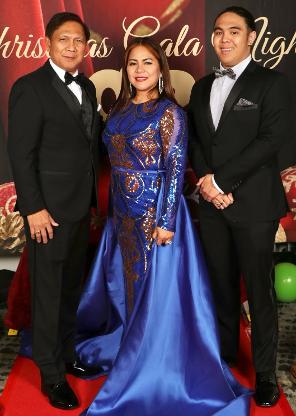 Sonny, April and Dominic M. 2022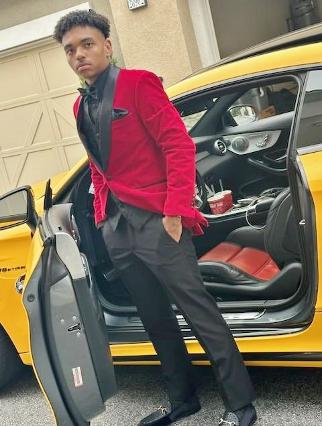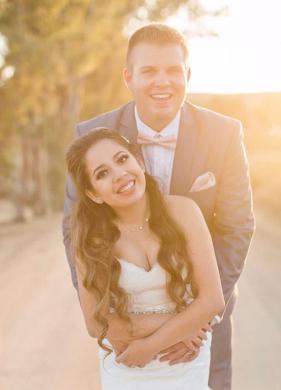 Austin and Dany B., 2017
"Wedding Day!"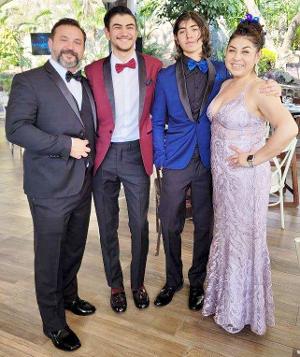 Esparza Family
Hugo, Nathan, Matthew and Lorena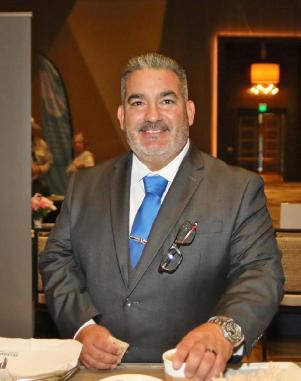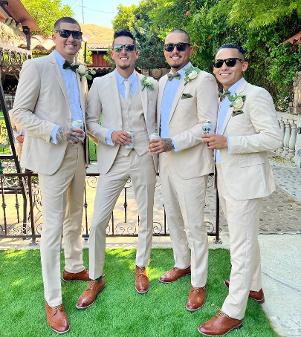 Jesse S. and groomsmen, 2023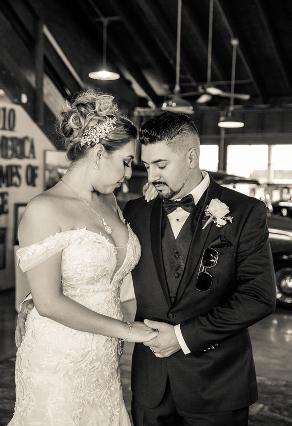 Jorge and Dominique A, 2018
"Wedding Day!"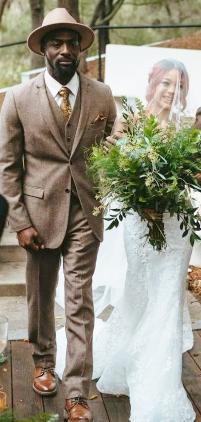 Andre and daughter Hana December 2022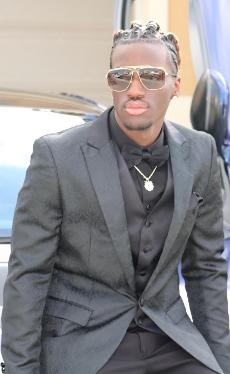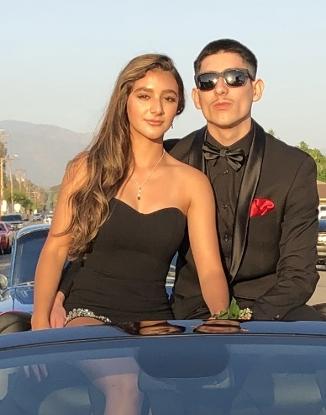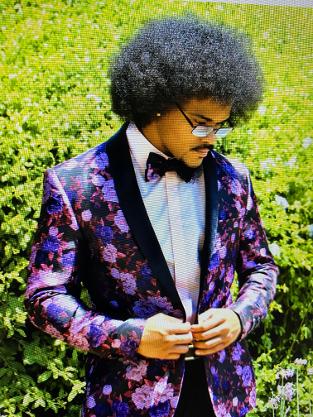 King
King Osirius B.
Purple floral tuxedo jacket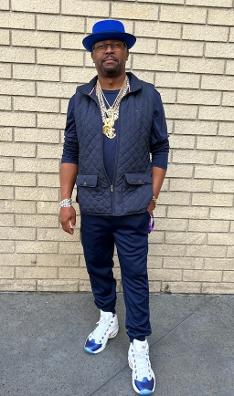 Sean L.
Sporting the porkpie hat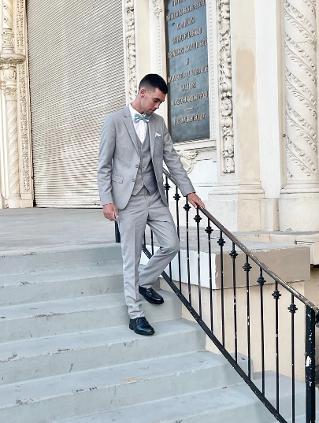 Nathan F., 2023
Silver suit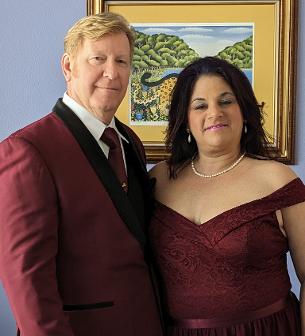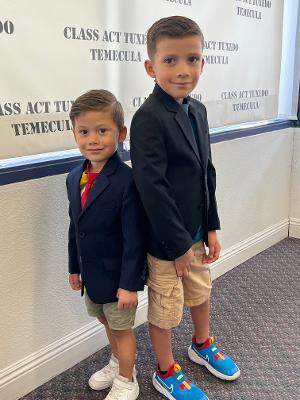 Andrew V. age 3, and older Brother Emilio V. age 6
"Getting sized for Uncle Johnathan's wedding"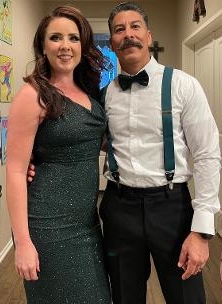 Andy and Giselle Q., 2022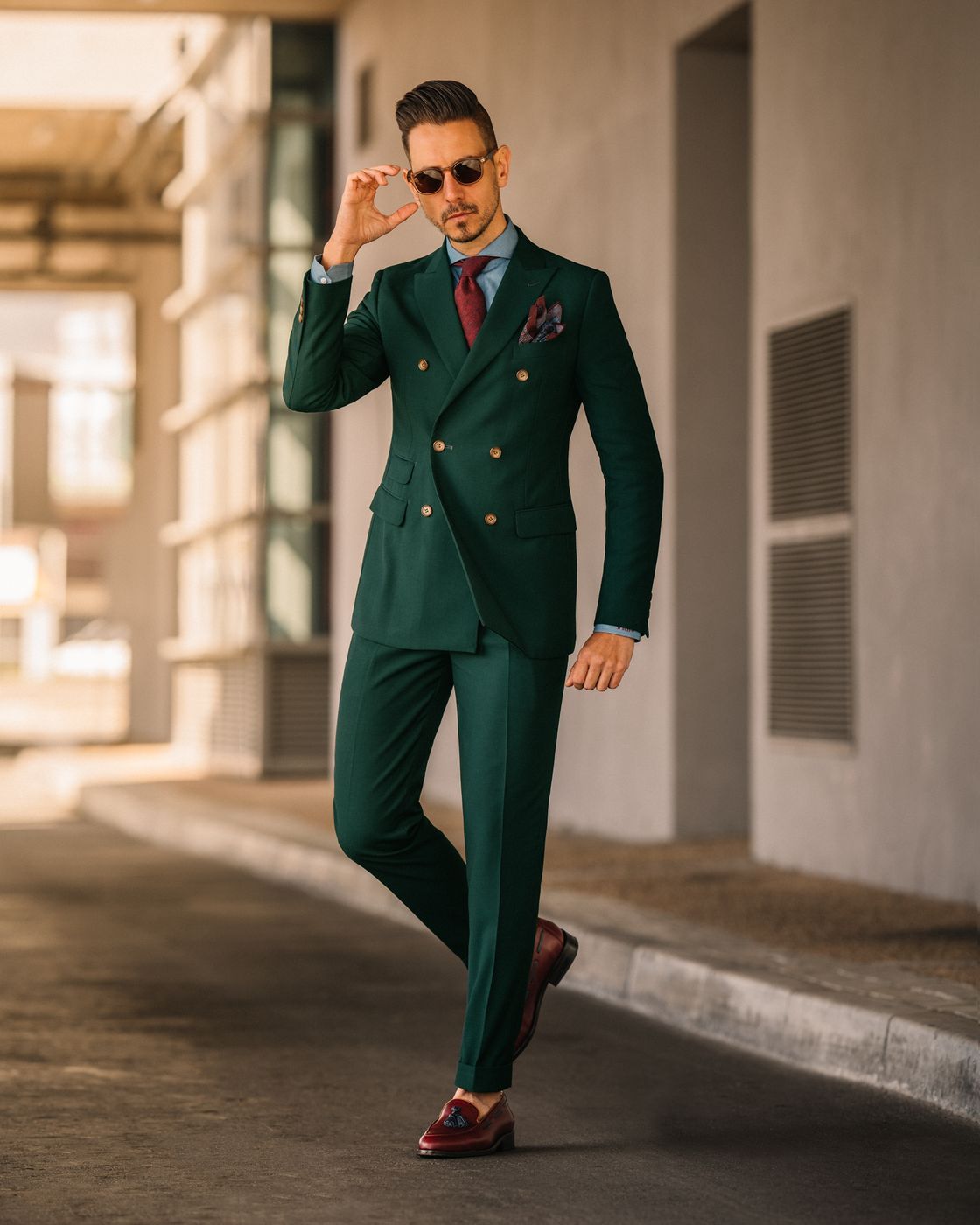 Timeless Double Breasted suit
Perfect for any occasion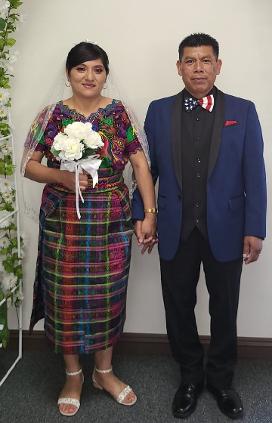 Tony and Guadalupe G., June 2022
Indigo shawl tuxedo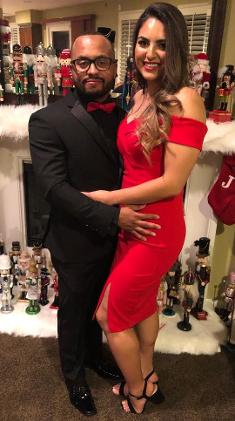 Junior T. and Christina V. 2018
Black tuxedo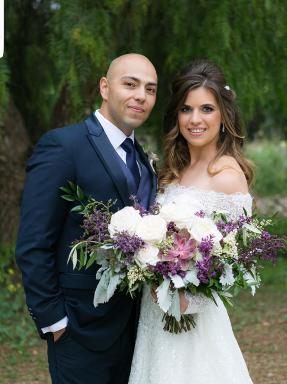 Andrew G. May 2019
Navy Tuxedo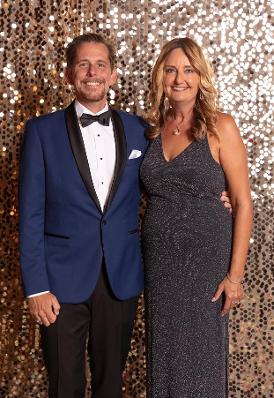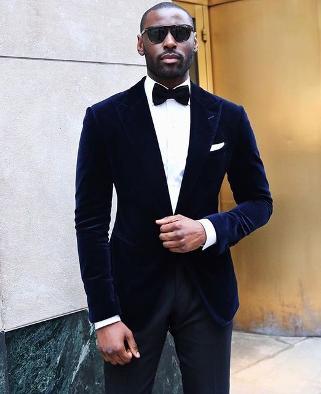 Velvet Blazer and tuxedo jacket
royal blue, black, burgundy, red, and hunter green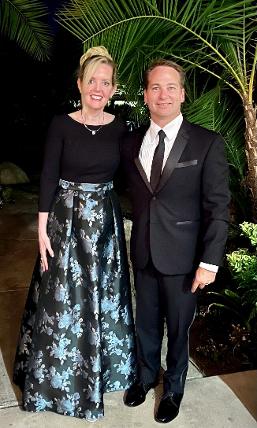 Kevin and Kerstin S
Classic Black and white tuxedo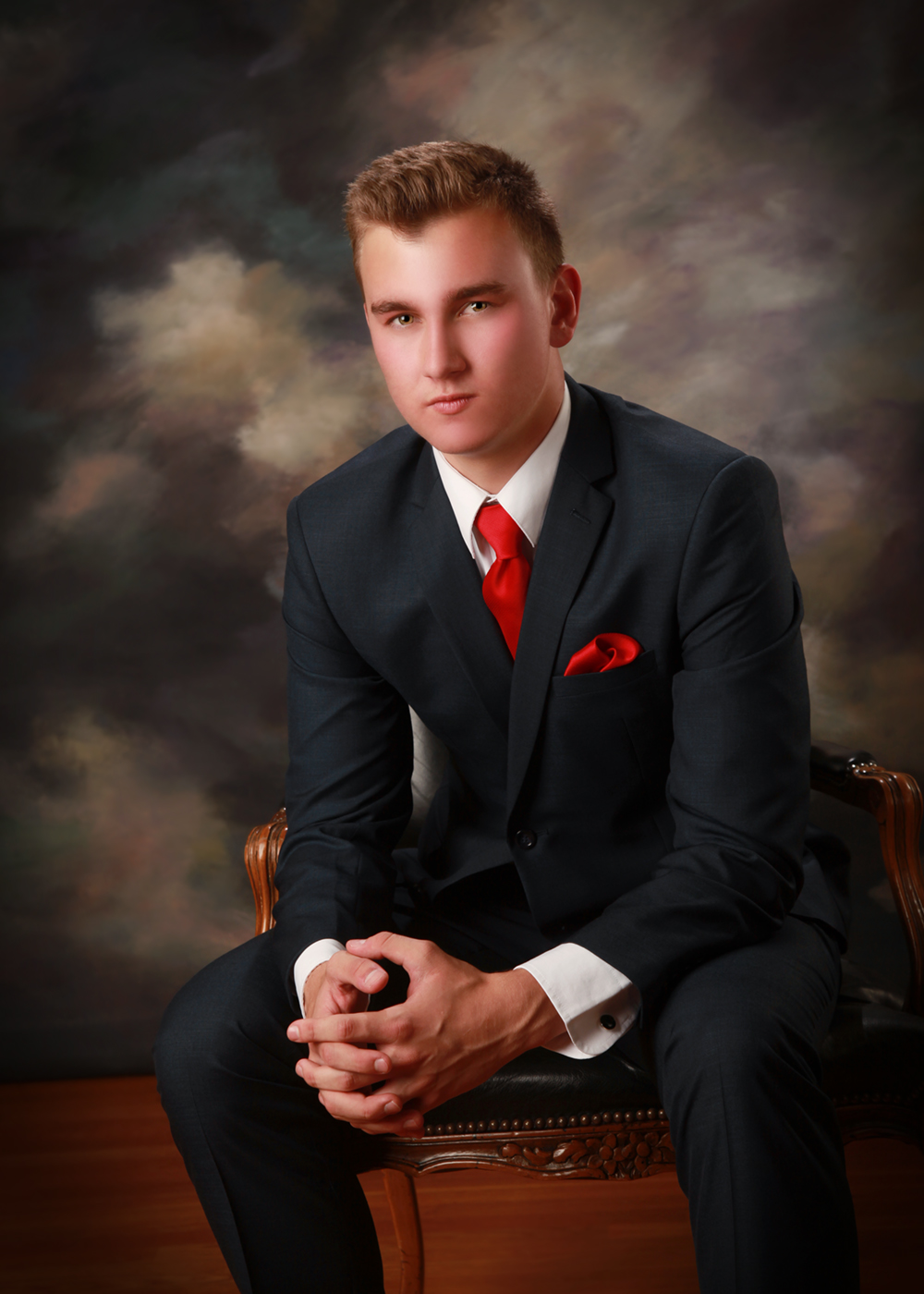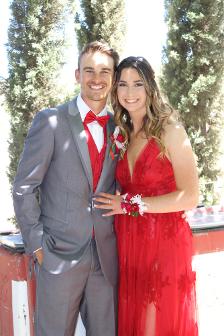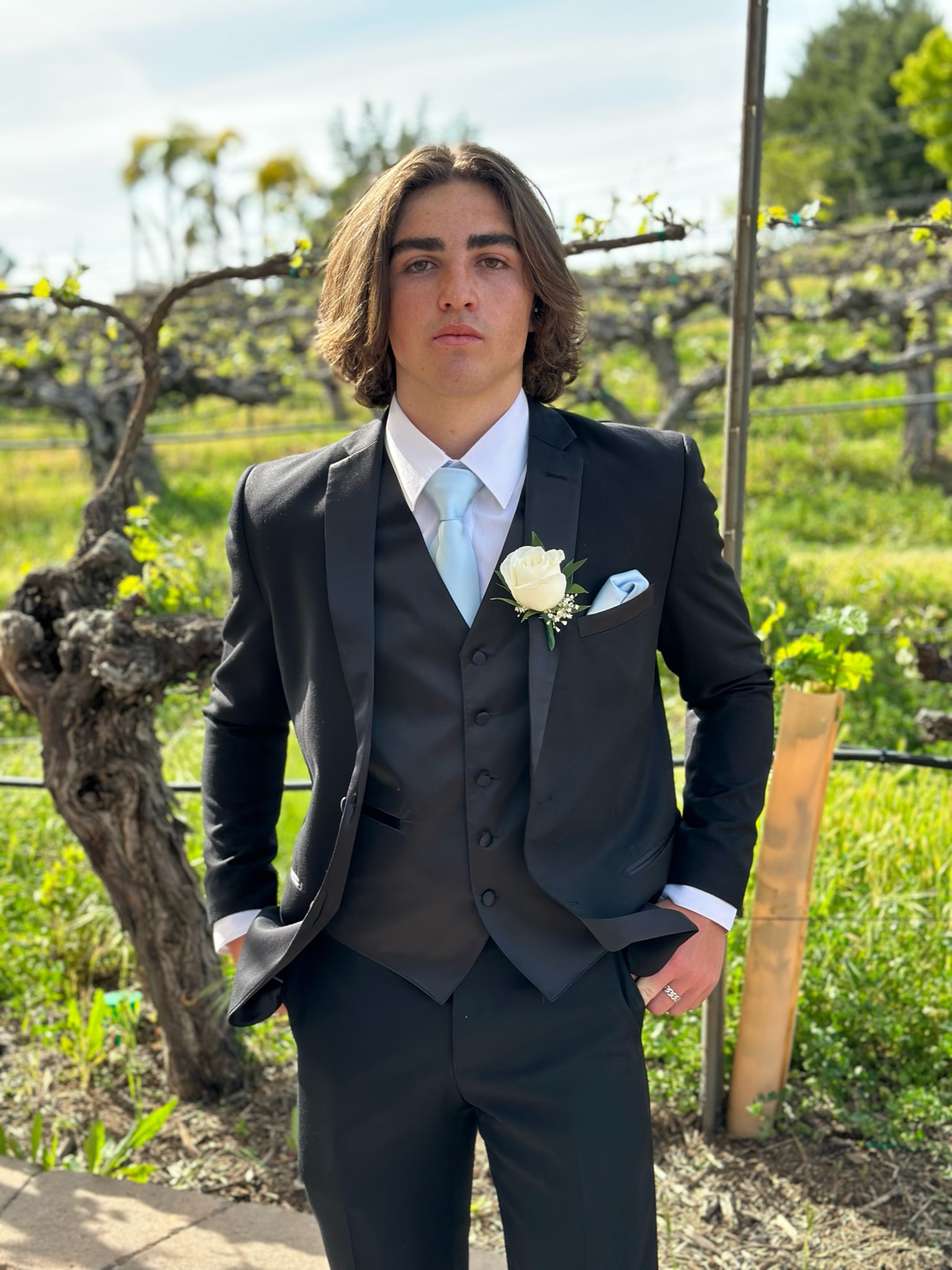 Jeremy M., 2023
Classic tuxedo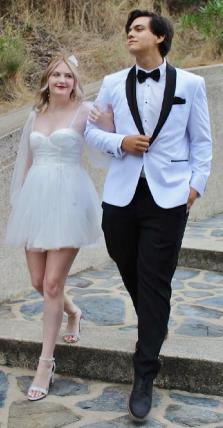 Gavin and Lindsay C., 2023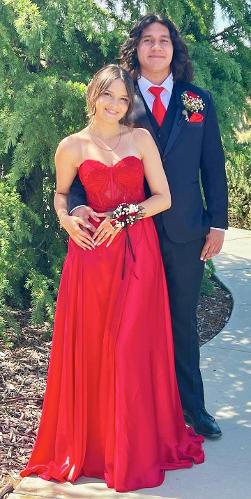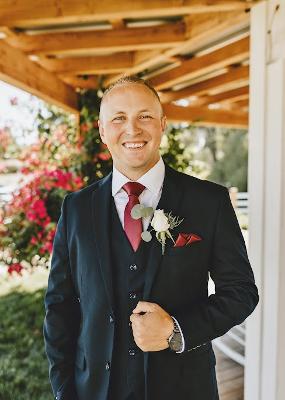 Evan P., 2022
"Wedding Day!"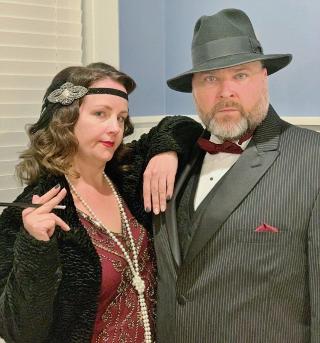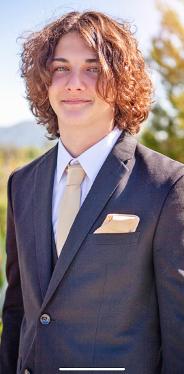 Aidan C., 2022
Classic Black suit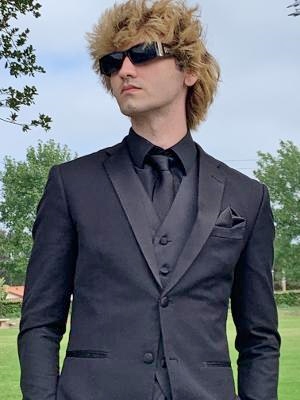 Keel and Tamara St. R., 2023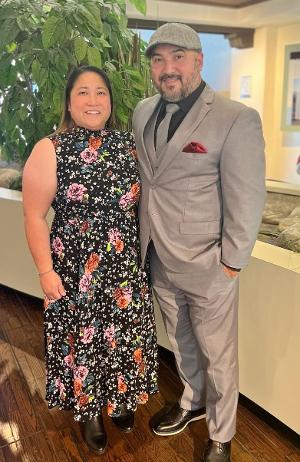 Luis B., and Claudine C., 2023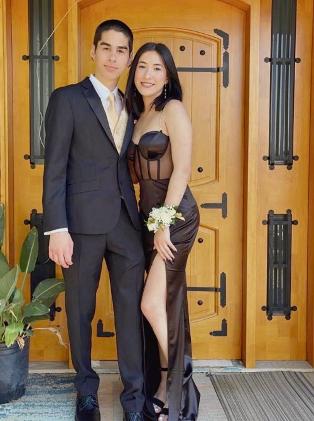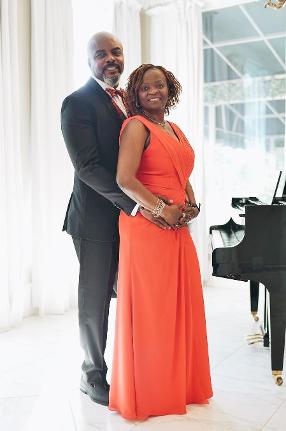 Eric M., and Cassandra F., 2023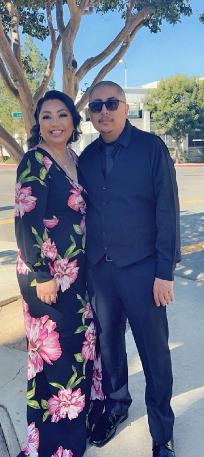 Augustin and Vanessa 2023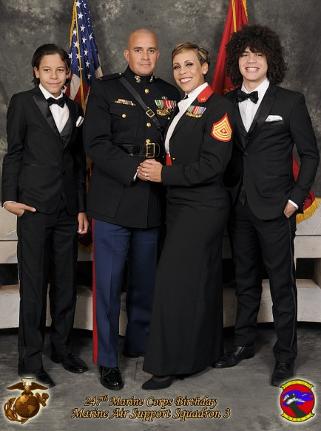 Lopez Family
(Kain, David, Sr., Angela and
David Jr.)
Marine Military Ball 2022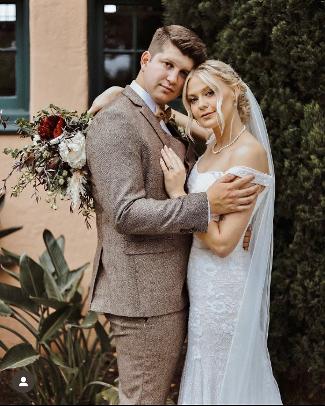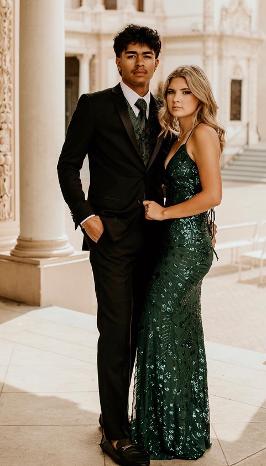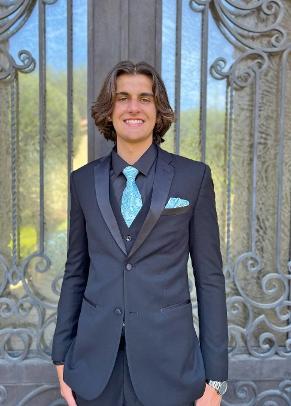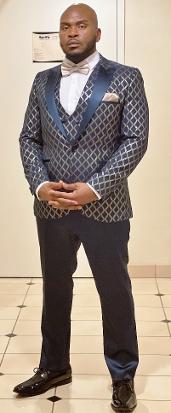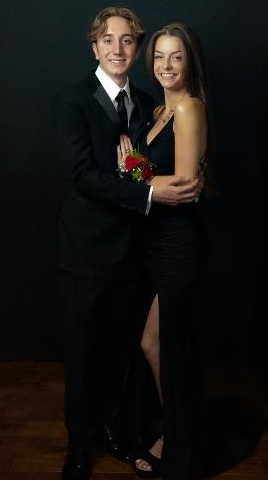 Michael D. Prom 2022
Black tuxedo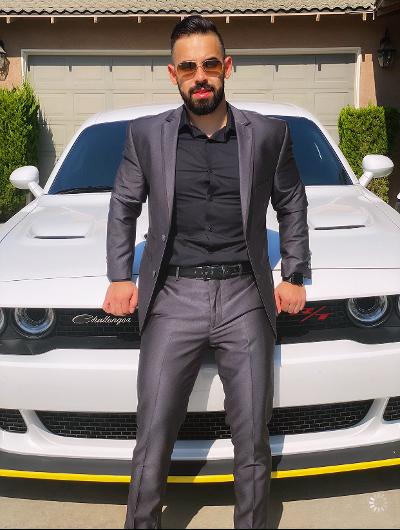 Alex H.
Charcoal grey sharkskin suit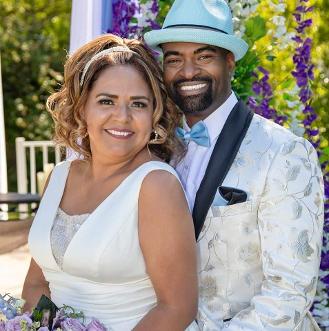 Jermaine and Irene W., 2023
"Wedding Day!"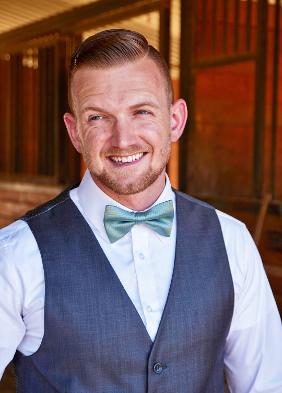 Dylan F., 2021
"Wedding Day!"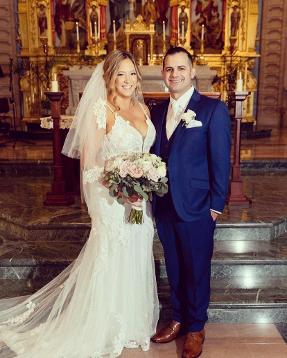 Joshua and Jackie W., 2023
"Wedding Day!"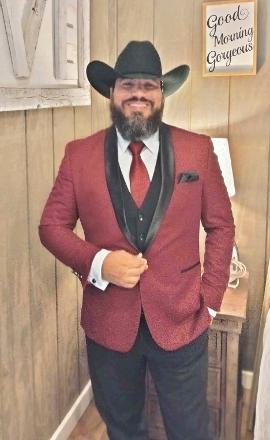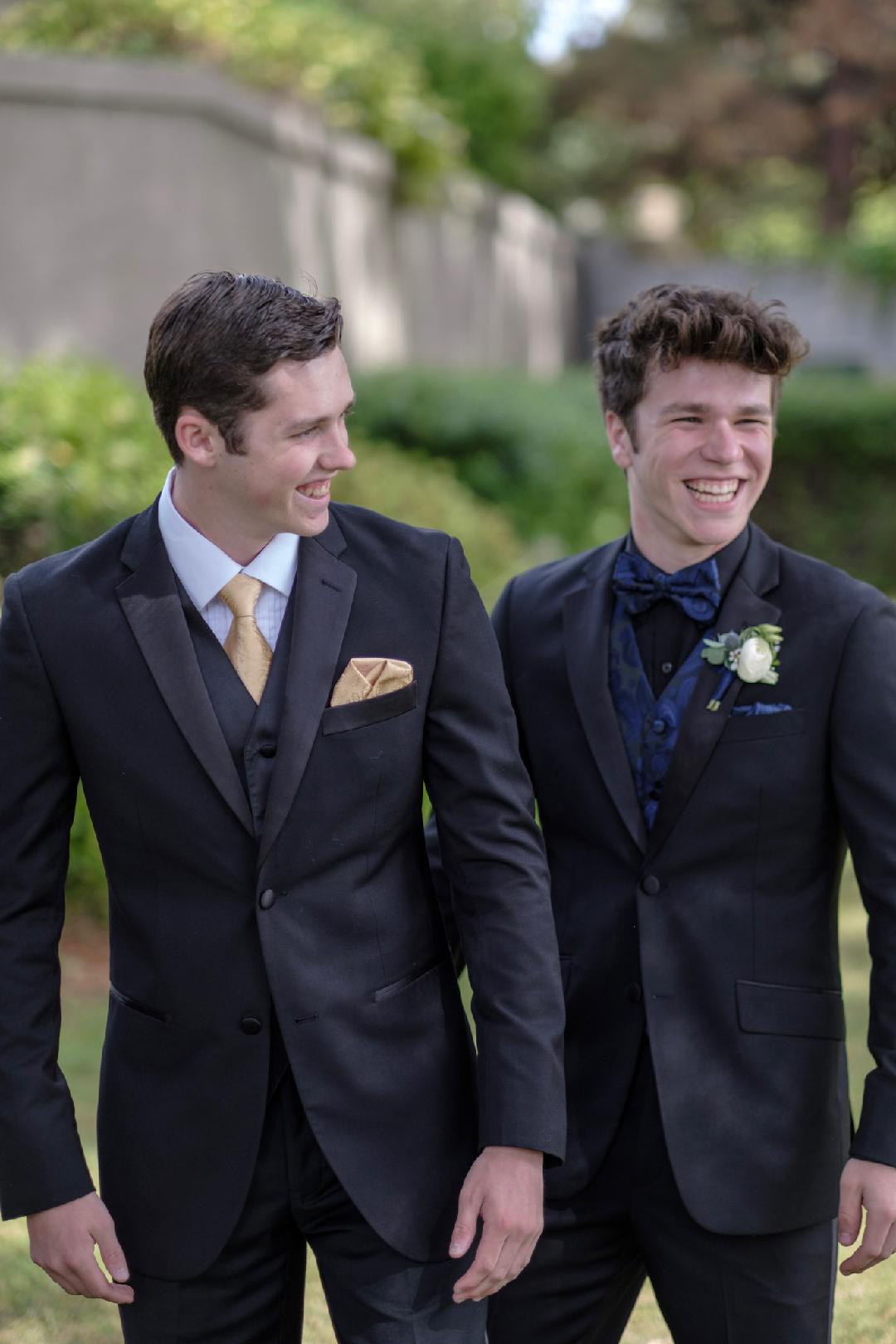 Adam C. and Wyatt M. -
Notch Lapel tuxedos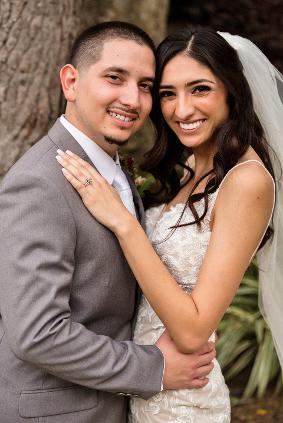 Luis and Alyssa L., 2021
"Wedding Day!"

Andre and Yuko J.,
(daughter Hana's wedding) 2022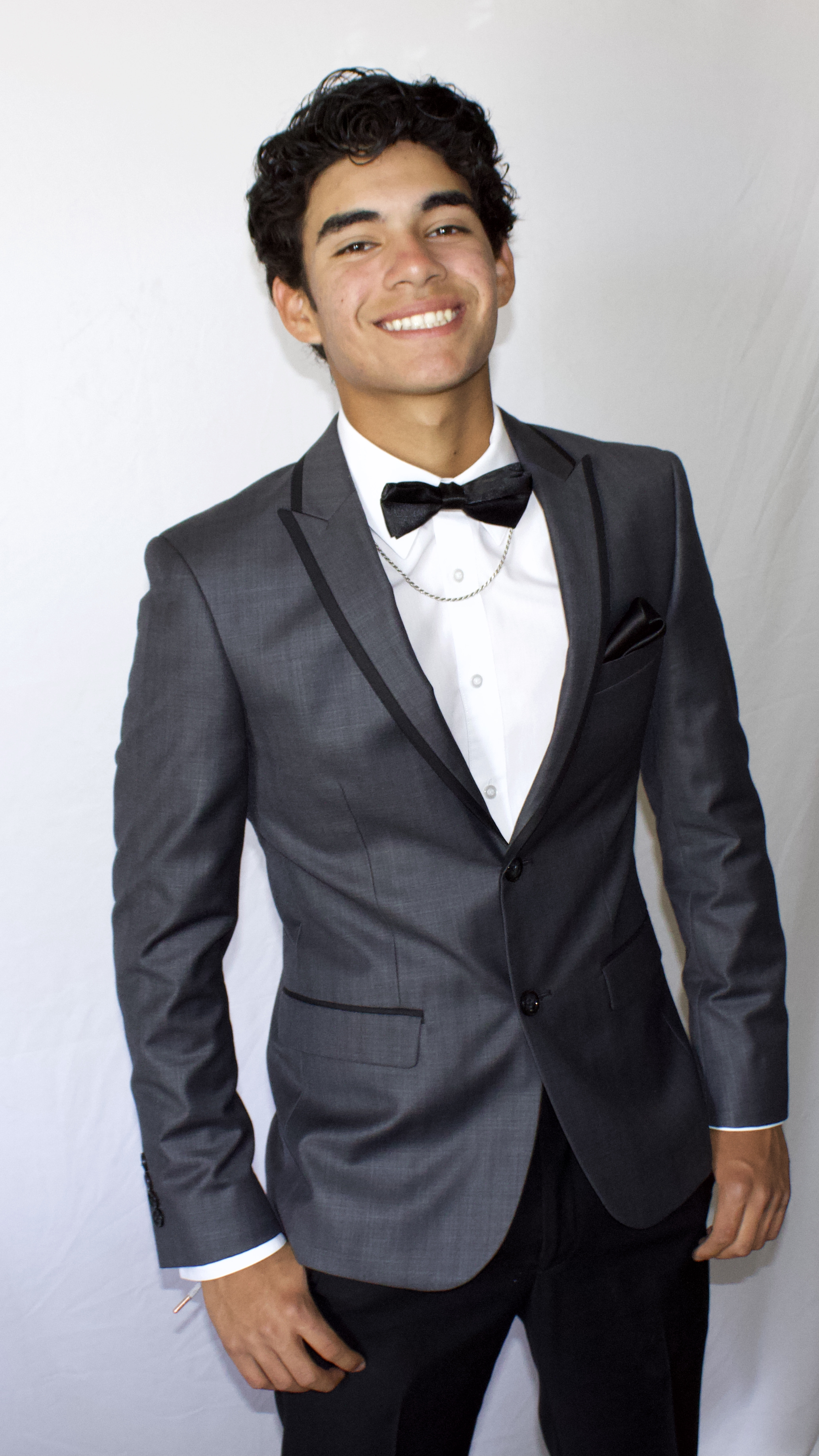 Osvaldo R. (Ozzy), 2022
Charcoal sharkskin tuxedo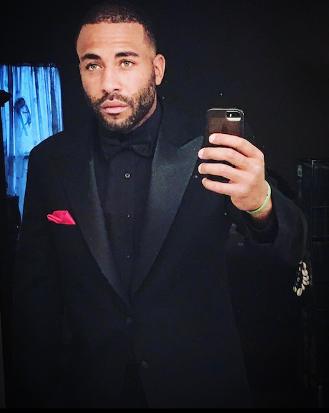 Mack W.
"Timeless" Classic peak lapel tuxedo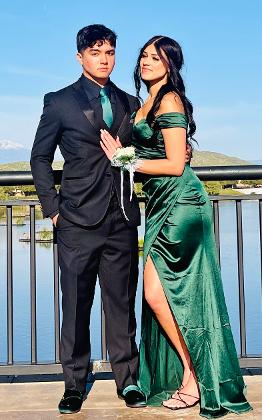 Brian W., 2023
All Black with a touch of color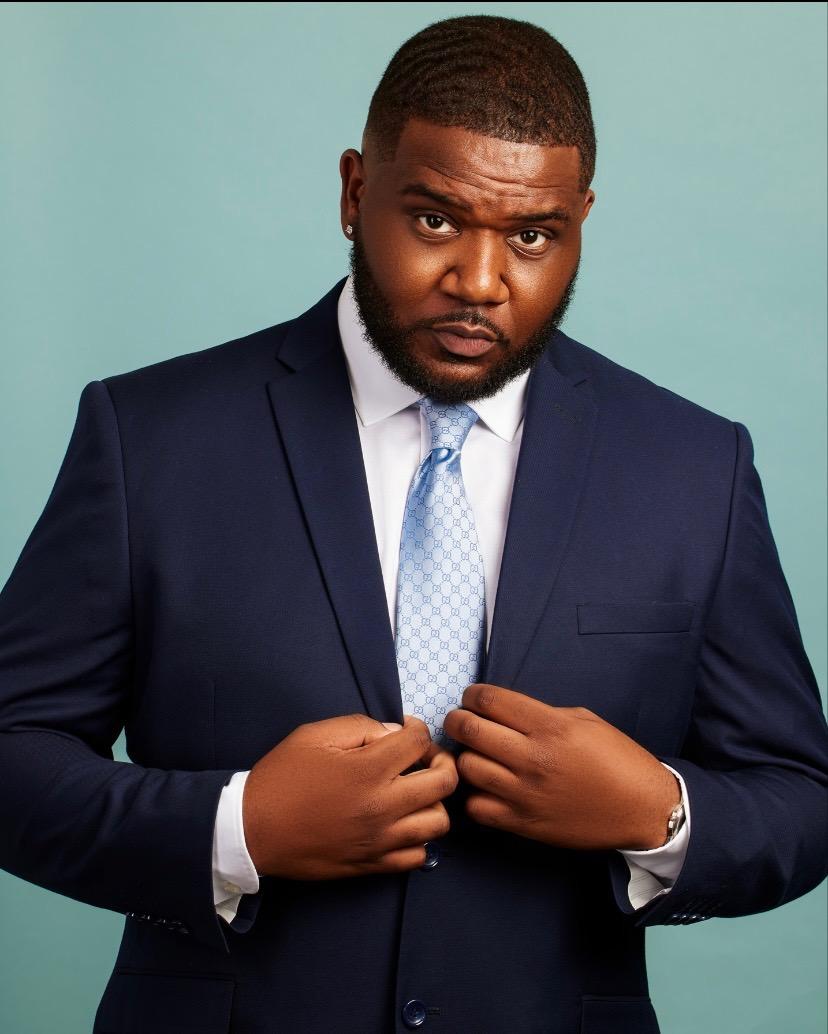 Brian Y., 2021
"Strictly Business"
New Blue Navy Suit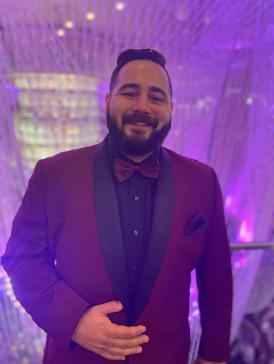 Joel P.
Burgundy and black tuxedo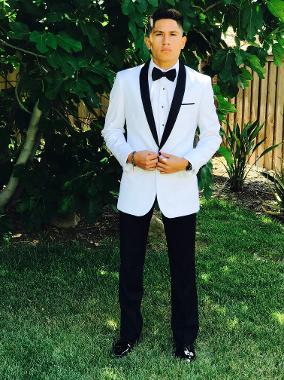 Christopher R.
Formal event - White and black shawl lapel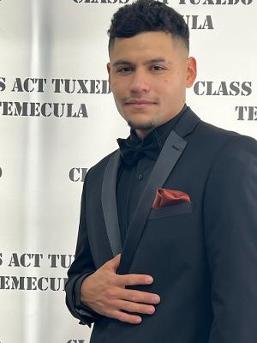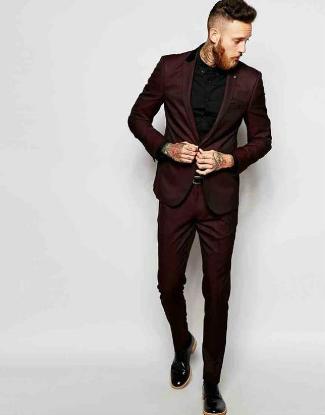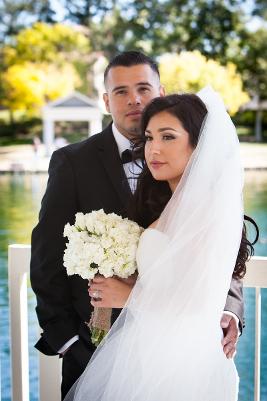 Ricardo and Karina H.
Classic black and white tuxedo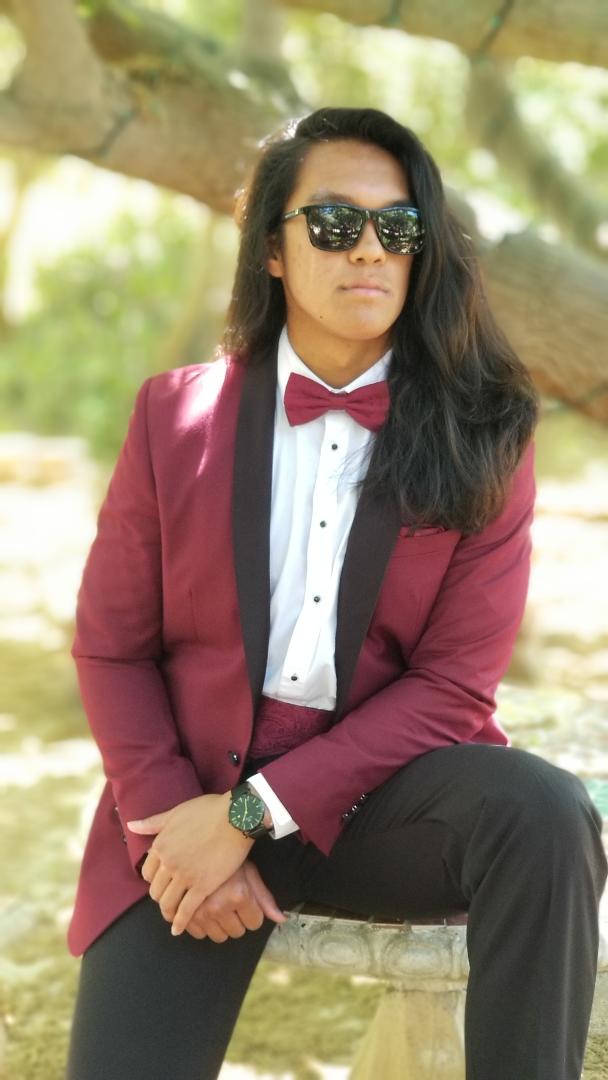 Damian P.
Burgundy shawl lapel tuxedo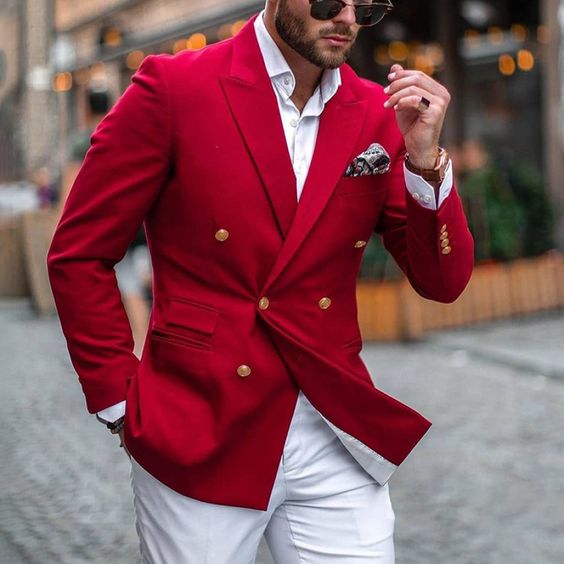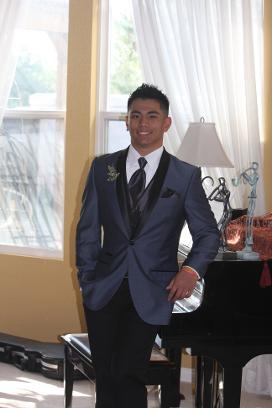 Formal event - Navy and Black shawl lapel tuxedo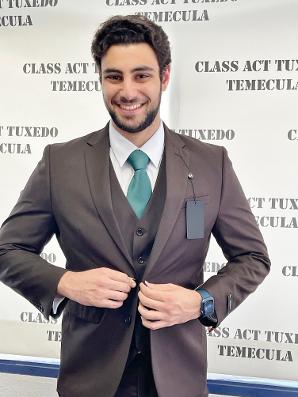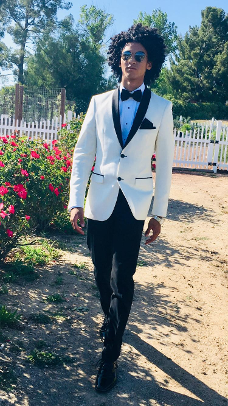 James D.
Ivory shawl lapel tuxedo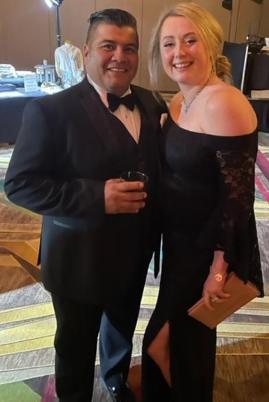 Chris and Pearl C.
Classic and Black and White Tuxedo